Kawasaki's first scooter in the European market, the Kawasaki J300, has premiered at the EICMA 2013 in Milan, Italy. The scooter's ambition is to create a space for Kawasaki in Europe's urban and extra-urban mobility market.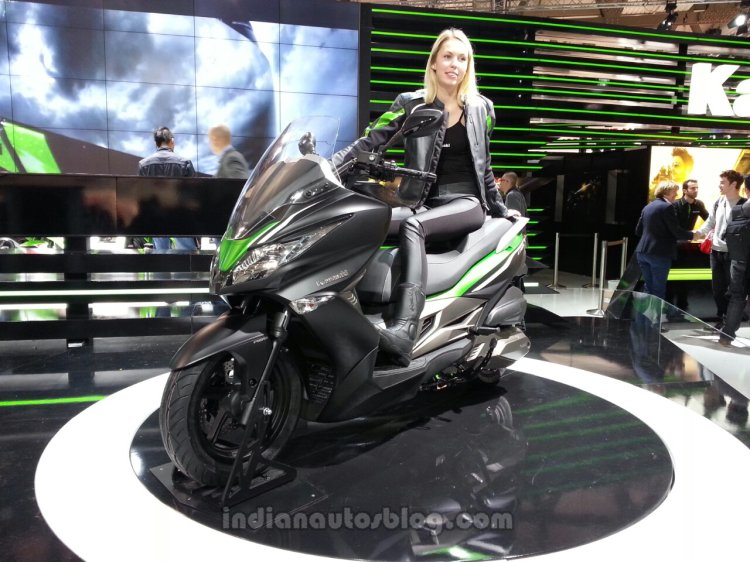 The J300 has been designed by a dedicated team with "stylistic elements that distinguish the design of Kawasaki." The J300's engine and chassis have been supplied by KYMCO (the resemblance to the KYMCO Downtown 300i is unmistakable), but the scooter's design, engineering and development were done in-house, with help coming from the Department of European research and development.
Kawasaki say that the guiding principle of the design philosophy is "J" which stands for "Jyounetsu" (Passion in Japanese). The scooter's chief designer assures that the same passion which goes into its motorcycles and other products, went into the J300.
The J300 launches in Europe next year.
Kawasaki J300 at EICMA 2013 - Image Gallery
Kawasaki J300 at EICMA - Press Release
[Can't see the press release here? Head over to Slideshare]