The eDM is capable of producing twice the power and torque of any electric motor/generator that is in production today.
Jaguar Land Rover (JLR) revealed its new electric Drive Module (eDM) at this year's CENEX Low Carbon Vehicle event. The technology was fitted in three 'Concept_e' research demonstrators that were showcased.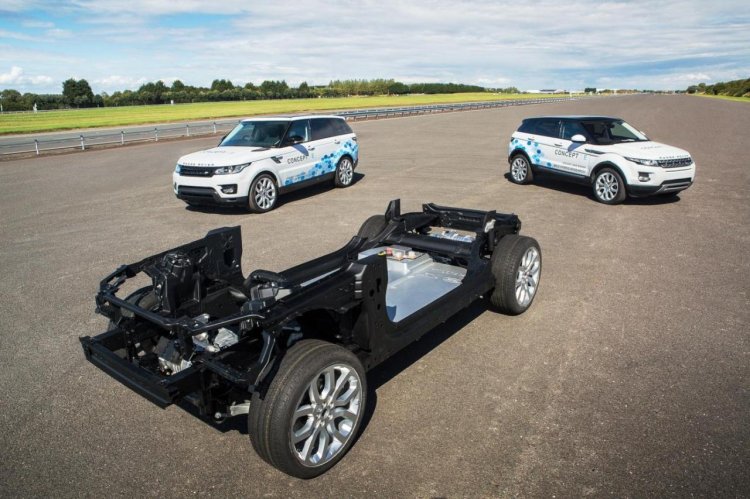 The eDM is a high performance electric module that was developed in-house by JLR, and as per the company, is capable of producing twice the power and torque of any electric motor/generator that is in production today. The module can be inserted between any engine and transmission to give birth to a MHEV (Mild hybrid), PHEV (Plug-in hybrid) or BEV (Battery Electric vehicle). The three Concept_e demonstrators were Concept_e MHEV, Concept_e PHEV and Concept_e BEV. The Concept_e MHEV is based on a Range Rover Evoque and is powered by a prototype diesel engine producing 88.8 bhp. The hybrid module is located between the engine and the 9-speed transmission incorporating a 20.1 bhp integrated motor with a disconnect clutch. The motor is powered by a 48-volt electrical system and a 48-volt lithium-ion battery pack.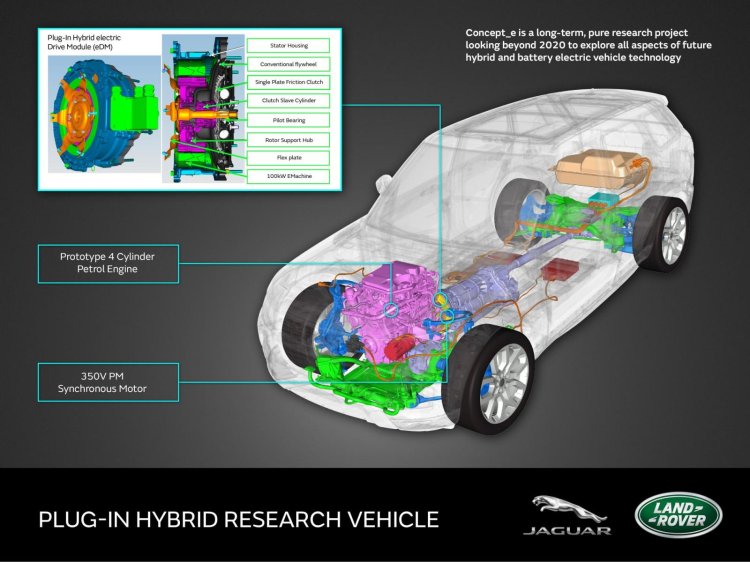 The Concept_e PHEV is based on the Range Rover Sport and gets a longitudinally-mounted prototype petrol engine generating 295.8 bhp mated to an 8-speed gearbox. There is also an electric motor that transfers drive through the conventional gearbox with the same all-wheel drive system of the SUV. The electric motor puts out an output of 201.2 bhp and also functions as the starter motor. It derives power from a 320-volt lithium-ion battery packaged in the boot.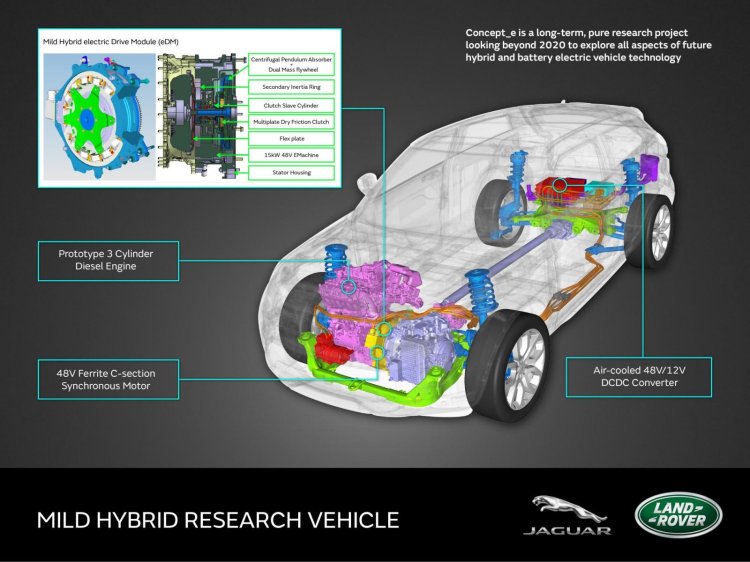 The full-electric vehicle is the Concept_e BEV based on JLR's aluminium vehicle architecture. The underbody has been modified to mount the 70 kWh HV lithium-ion traction battery and electric axle drive (EAD) units. The front axle is driven by an electric motor generating 114 bhp coupled to a single-speed transmission while the rear drive unit features a twin-speed transmission married to a 194.4 bhp electric motor.
Also See: Land Rover Defender Electric research vehicle showcased at Geneva Motor Show 2013
The Concept_e technologies are the products of a research programme that began in 2013 and has been a collaborative effort between JLR, Innovate UK and 12 other technology partners.
Jaguar Land Rover electric Drive Module (eDM) technology - Press Release
[Slideshare direct link]