This is an advertorial.
JK Tyre has launched the all new 'Ranger' series, a multi-terrain, high performance SUV tyre, which comes in two variants - RANGER A/T - for all-terrain performance, and RANGER H/T - for tarmac application. Indian Autos Blog was invited to briefly experience the performance of the tyres near Panaji, and here's what we found out.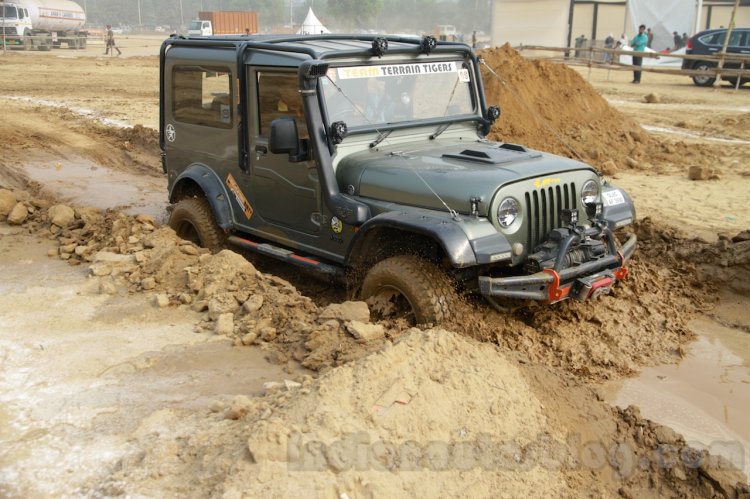 JK Tyre started production in West Bengal in 1974 and are now the leading radial tyre manufacturer in India providing tyres for cars, trucks and buses. With increasing interest in SUVs and the rise in off-roading in India, companies are bringing in their all-terrain and mud-terrain tyres to the market.
JK Tyre launched the Ranger series to pertain to the off-roading community with an effective, reliable yet pocket friendly option. We tested the Ranger A/T tyre fitted to the well known off-roader Mahindra Thar while taking it through an off-road course with a mix of axle-breakers, steep inclines and mud/slush.
Starting with the axle-breakers, the purpose of the exercise was testing the grip and the Ranger A/T tyre has deeper lateral grooves, which translates to more contact patch per inch. Although the car was mostly on three or even two tyres, it glided through the course with minimal driver input and absolutely zero wheel spin.
Next up were the inclines, which test the tire's grip in addition to the sidewall's strength as the entire vehicle's weight shifts to one side. The supreme grip of the Ranger A/T tyres was very confidence inspiring and completed the course with ease.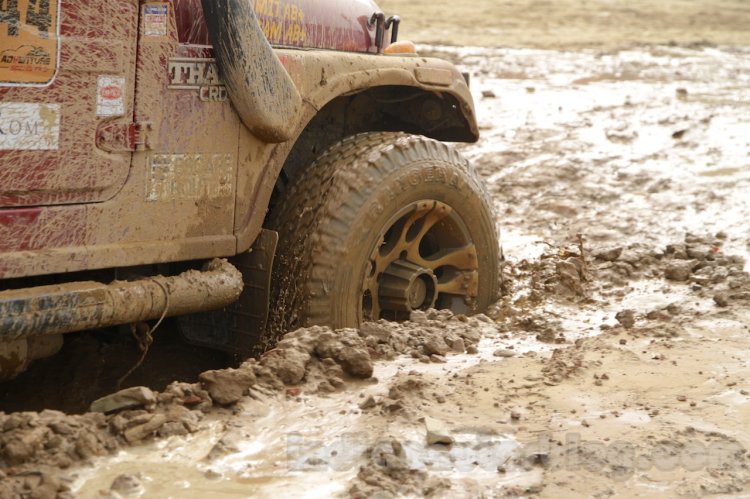 The course concluded with mud/slush testing the tire's grip in wet and obvious muddy conditions. The lateral grooves on these tyres have commendable water wading capability and the added deeper grooves provide excellent grip through such sticky situations.
JK Tyre claims that these are the strengths of its new launches -
JK Tyre RANGER A/T
Excellent All Terrain Performance
Low Noise and Long Life
Deeper Grooves for Supreme Grip
Tougher Sidewalls for Tough Journeys
JK Tyre RANGER H/T
Exceptional Control and Stability
High Traction Strength on Wet Surface
Superior Grooves for Strong Wet Grip
Excellent Steering and Handling
Quieter Running at High Speeds
You can find more information on the official website and in the press release below.
JK Tyre launches RANGER – The premium range of SUV tyres - Press Release
[Slideshare direct link]