Jeep's entry into the Indian market was supposed to happen in the later part of last year. However, citing unfavorable currency exchange values between dollar and rupee, and general slowdown in the market, Fiat delayed the launch of the SUV brand for later. Even this year, Fiat will not introduce the Jeep brand, Indian Autos Blog has come to know.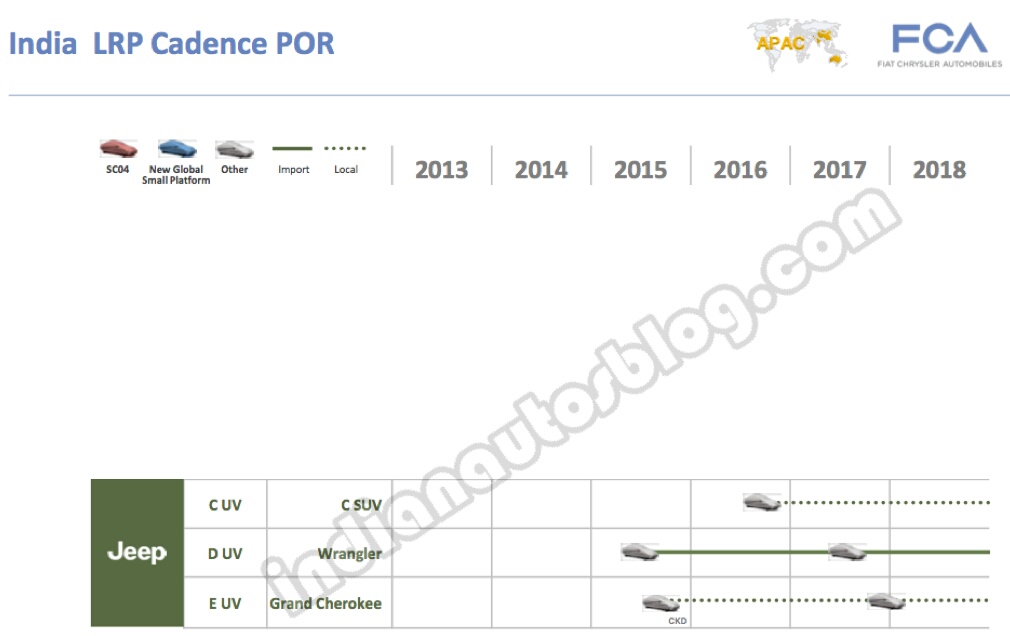 Instead, Fiat has rescheduled Jeep's Indian launch to 2015. The brand will launch with two products, the Wrangler and Grand Cherokee. The Wrangler will be available in India only as a CBU product (Completely Built-up Unit), while the Grand Cherokee will be assembled out of Fiat's Ranjangaon plant from CKD (Completely Knocked Down) kits.
Jeep has no plans to bring its all-new Renegade compact SUV to the Indian market, as announced before. The B-segment SUV is not earmarked for the Indian market at least until the end of 2018, but the all-new C-Segment SUV (announced before) stays on the plan for a late 2016 launch. This C-Segment vehicle will replace the Jeep Compass and Patriot internationally and when it launches in India, it will be made or assembled here, but not imported.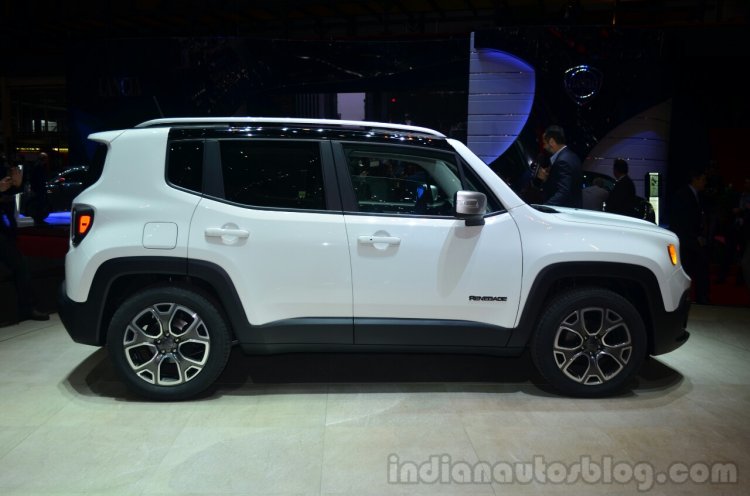 Internationally, Jeep is working on replacements for the Wrangler and Grand Cherokee. According to the product plan, the all-new Wrangler will launch in India in 2017, while the next generation Grand Cherokee will come in late 2017/early 2018.