Purported to be the new Jeep Grand Wagoneer or production-spec Jeep Yuntu.
Europe's Office for Harmonization in the Internal Market (OHIM) intellectual property registry has patent images of an upcoming Jeep seven-seat SUV, which is purported to be the new Jeep Grand Wagoneer, the company's upcoming flagship. It's confirmed for production at FCA's Warren Truck Assembly Plant in Michigan and could launch for sale as early as 2019.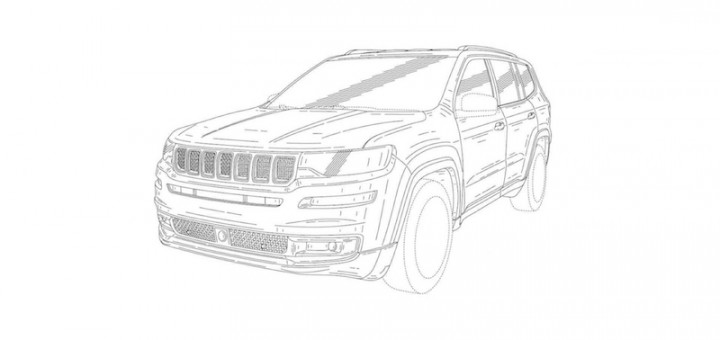 The SUV features modern Jeep styling that borrows cues from the Jeep Grand Cherokee and Jeep Compass. The grille and headlamp arrangement look similar to the leaked front fascia of the Grand Wagoneer that surfaced in October 2016. However, the bumper design and taillights look a bit dissimilar to the said teasers, raising doubts on whether it is actually the Grand Wagoneer or the production version of the 7-seat Jeep Yuntu concept for China.
According to reports from late last year, the Jeep Grand Wagoneer is facing engineering issues. It was planned to base the Grand Wagoneer on an extended version of the Grand Cherokee's monocoque platform, but newer reports state that it will shift to a ladder-frame chassis. So coming up with a final, production-spec design and getting it patented within such a short span of time is unlikely.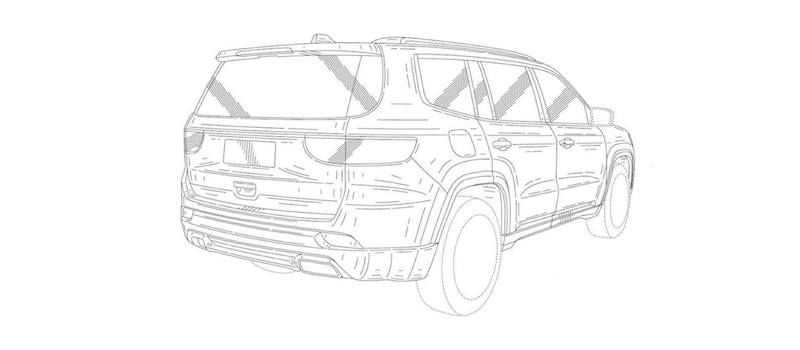 Also Read: 2018 Jeep Wrangler to have 6 engine options – Report
If the patent sketches do in fact reveal the production-spec design of the Yuntu concept, it may be limited to markets like China. The local GAC-FCA joint venture would see the SUV produced for the market and could keep it exclusively LHD.