Honda has announced a facelift for the fifth generation JDM-spec Honda Odyssey. The 2018 Honda Odyssey will debut at the 2017 Tokyo Motor Show that will open on 25 October 2017.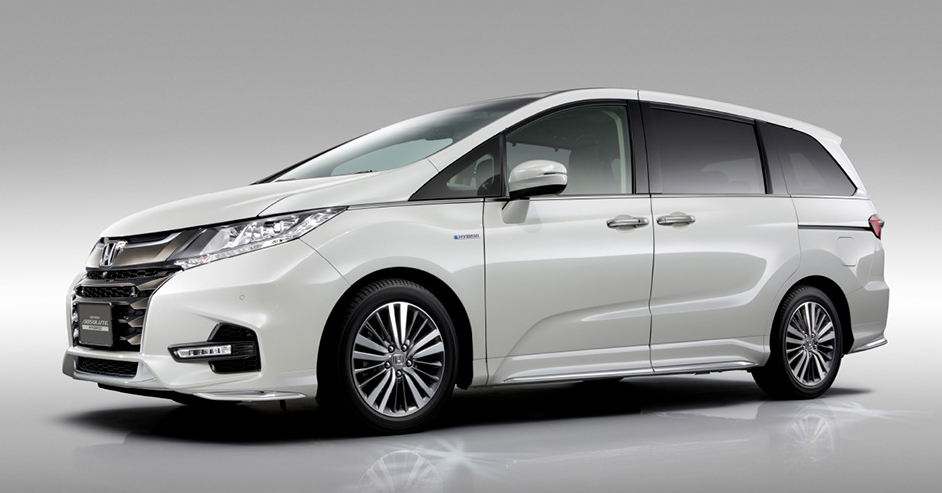 The new Honda Odyssey features a minor refresh at the front and rear. The new upper grille, apparently in dark chrome, is more upright and larger to hold the 'H' logo more firmly. The revised bumper looks sharper and has smaller portions for the side air intakes. Horizontal LED strips have replaced the round fog lamps.
On the sides, the 2018 Honda Odyssey has new alloy wheels with a more elegant design. At the rear, the 'Odyssey' logo is no longer on the tailgate applique between the tail lamps. Honda has placed it rather conventionally below the (left side) tail lamp. Inside, the 2018 Odyssey features new upholstery. Honda has updated the premium minivan's Adaptive Cruise Control system to incorporate low-speed follow function.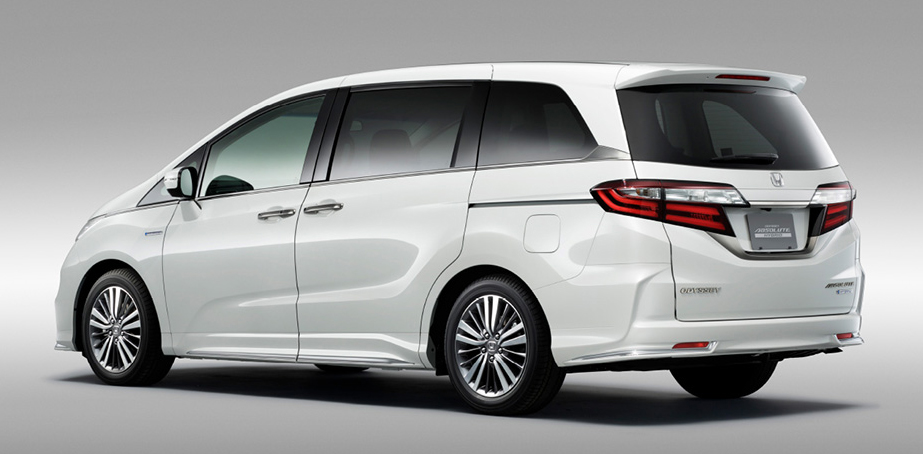 Also Read: 2018 Honda Step WGN Spada (facelift) goes on sale in Japan
The JDM-spec Honda Odyssey is available in petrol and hybrid models. The petrol model has the 2.4-litre i-VTEC petrol engine in three different versions: 175 PS/235 Nm, 185 PS/235 Nm and 190 PS/237 Nm. The hybrid model's Sport i-MMD powertrain uses the 2.0-litre i-VTEC petrol engine producing 145 PS and 175 Nm of torque along with an electric motor that generates 184 PS and 315 Nm of torque. The 4WD option is limited to the petrol model.
Honda will release the 2018 Honda Odyssey in Japan in November 2017.