After the launch of its two dealerships in Pune and three in Bangalore, Classic Legends has announced the introduction of its new Jawa Motorcycles outlets in Delhi-NCR. Classic Legends has opened five dealerships in Delhi and Gurugram. The outlets are part of the phase-1 launch of the 100+ Jawa Motorcycles outlets that are on schedule to be up and running by March 2019.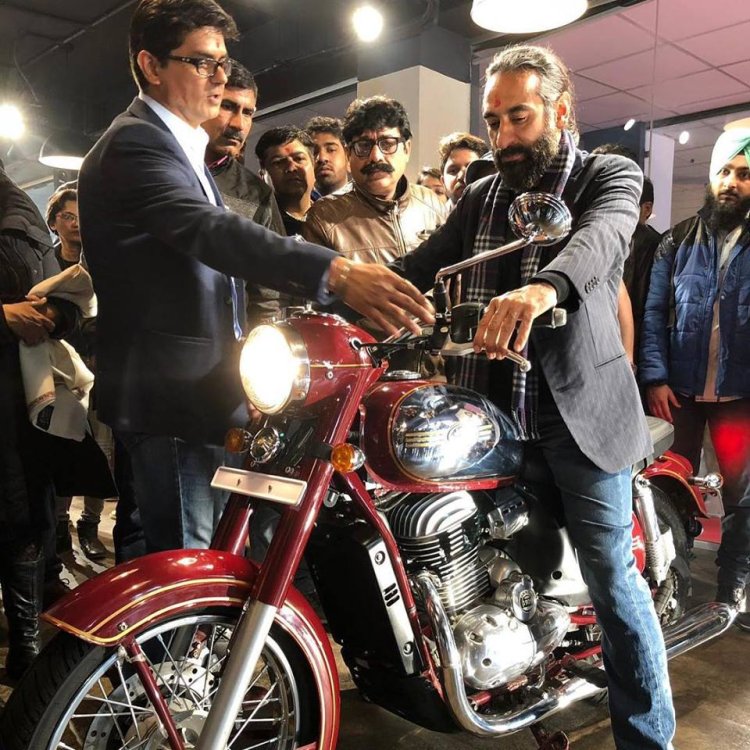 Also See: Jawa Motorcycles sold out till September 2019
With the outlets becoming fully operational, customers in Delhi-NCR can now book and test-ride the Jawa and Jawa forty-two motorcycles at:
Jhandewalan: Khandelwal Motorcraft, 65, Ground Floor, Rani Jhansi Road, Delhi-110055
Tilak Nagar: Cruise Automotive Pvt. Ltd., 4a/3 Tilak Nagar, Ground Floor, New Delhi 110018
Azad Nagar: Kirat Sartaj Motors Pvt Ltd, Property No 383/10B, East Azad Nagar, Delhi - 110051
Gujranwala Town: Shivanya Auto Pvt Ltd, A-9 Gujranwala Town Part-1. Delhi -110009
Gurugram: Chahal Automobiles, 93 IDC, Mehrauli Road, Gurugram-122001
The Jawa dealership has a biker café ambience aimed to capture the nostalgia of a golden era through its dark polished wood fixtures, subtle inlays, raw textures and vintage oxblood upholsteries. The retro-styled motorcycles infuse contemporariness in the showroom with their modern interpretation of classic design. The outlets feature a large community table setting for free-flowing conversations, bookshelf, and the Classic Rock in the background for the music lover, says the company.
The dealerships were inaugurated in the presence of Anupam Thareja, Founder, Classic Legends and Founder and Managing Partner, Phi Capital along with Ashish Joshi, Chief Executive Officer, Classic Legends, amidst Jawa aficionados and customers.
Speaking at the inauguration, Anupam Thareja, said:
Jawa Motorcycles has enjoyed a huge fan following throughout and it was a historic moment for us when we brought Jawa back in India last month. We are quite upbeat to offer these classics to the motorcycle enthusiasts in the country.
Ashish Joshi added:
This was the right timing to have come up with this range of motorcycles, as the Indian premium motorcycle market is not only growing but also evolving in consumer tastes and preferences. With the opening of our dealerships we are excited that the products are finally into the hands of the fans of Jawa.
Also read: Classic Legends shares the Jawa Black & Jawa Grey colour variants
The Jawa and Jawa forty-two are the brand's torchbearers, priced at INR 1,64,000 and INR 1,55,000 respectively (ex-showroom, Delhi-NCR). The Dual Channel ABS variants of the Jawa and Jawa forty-two will be priced at INR 1,72,942 and INR 1,63,942 respectively. Bookings are open online at www.jawamotorcycles.com as well as the showrooms.