Do you plan to bring home a Jawa or a Jawa Forty-Two this new year? Are you curious to know how many kilometres can you clock per litre of fuel? Someone tested the Jawa Forty-Two for the fuel economy. The motorcycle shares its engine with the Jawa, and has the same weight and tank capacity, viewers can expect similar numbers.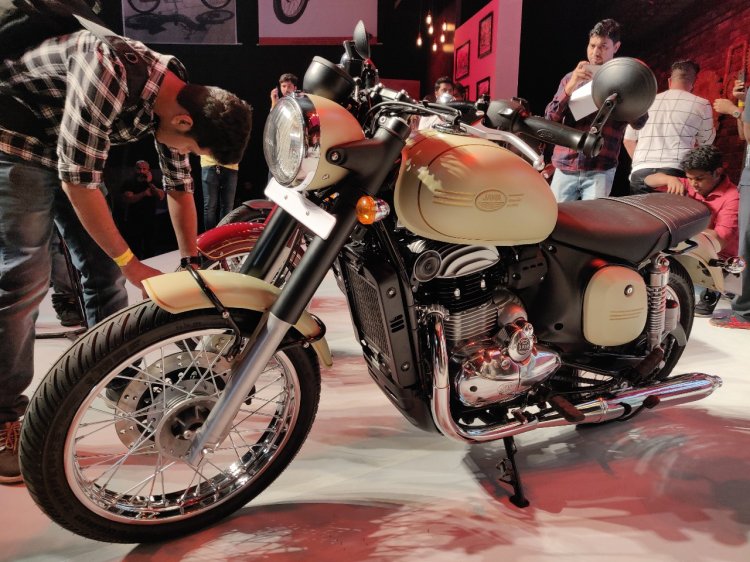 Also read: Benelli Imperiale 400 (Royal Enfield & Jawa 350 rival) Indian launch in H1 2019 - Report
Disclaimer: The views and fuel-economy mentioned below are of the content creator.
The YouTube video, which has now been taken down, claims that the motorcycle travelled for 25 km and consumed 1.14 litre of petrol, thus returning a fuel economy of approximately 22 km in the city. Note that the motorcycle was tested in city conditions and it should deliver better numbers on the highway. The YouTuber also added a disclaimer in the comments section stating:
Please note that during the test the bike was mostly ridden in heavy traffic. For just 25 km it took us over one and half hours! Also, the thing to note is that the bike first service was also due and the same bike was revved hard by many different bikers to feel the exhaust note. We think that in normal circumstances the bike, given its fuel-injected system would have produced over 30 km. Hope this clarifies.
The Jawa and the Jawa Forty-Two use a 293cc, single cylinder, 4-stroke, liquid cooled, DOHC engine that delivers 27 bhp of maximum power and 28 Nm of peak torque. Jawa has not claimed any fuel economy numbers for its newly launched motorcycles.
Also read: Jawa motorcycles sold out till September 2019
Its rival, the Royal Enfield Classic 350 is claimed to deliver an ARAI certified fuel economy of 35 km/l. Do note that the ARAI fuel efficiency testing is done under testing conditions that are aimed to simulate the Indian Driving Cycle and not in actual situations. The Royal Enfield Classic 350 is also low on output as compared to the Jawa and the 346cc single-cylinder, air-cooled engine makes 19.7 bhp of maximum power.