First-ever Honda CR-V Hybrid likely to sell outside China.
The 2017 Honda CR-V is available in a diesel engine model in Asia, and according to a report from Autoc-one.jp, Honda is considering the Honda CR-V Hybrid for the domestic market.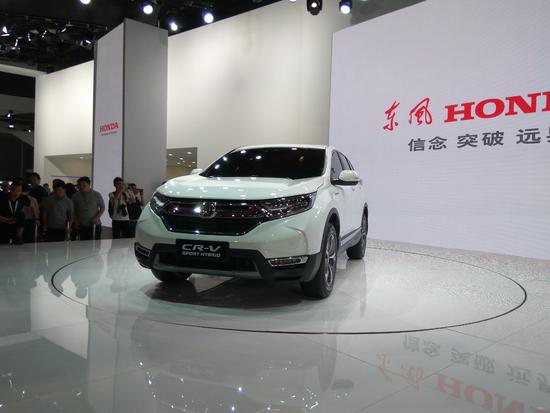 The first-ever Honda CR-V Hybrid debuted at Auto Shanghai 2017 in April and is confirmed for its Chinese launch. The fifth generation Honda CR-V is available with the 1.6-litre i-DTEC turbocharged four-cylinder diesel engine that produces 160 hp at 4,000 rpm and 350 Nm of torque at 2,000 rpm. Thailand already has this engine option with a 9-speed automatic transmission, and Japan could have had this combo too, but the investment required in the modifications for clearing the Japanese diesel regulations would increase the costs to a level where the price would exceed that of the Mazda CX-5.
The Honda CR-V Hybrid makes a better proposition instead. It will also increase the company's range of electrified vehicles in the country. The Honda CR-V Hybrid is powered by the same Sport Hybrid i-MMD two-motor hybrid system as the Honda Accord Hybrid, although output figures for this powertrain in the SUV are awaited.
The hybrid system consists of the 2.0-litre i-VTEC petrol engine combined with two electric motors, an electronically-controlled continuously variable transmission, a Power Control Unit controlling the electric motors, a high output Lithium-Ion battery and Electric Servo Brakes.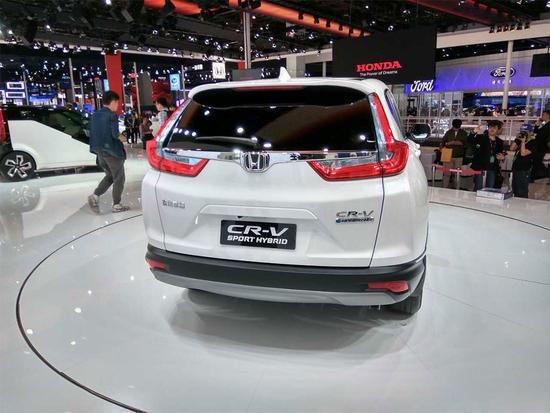 Also Read: Next-gen 2018 Honda Accord details announced ahead of year-end debut
Honda is yet to introduce the fifth generation Honda CR-V in Japan. The fourth generation model was discontinued last year. China will get the Honda CR-V Hybrid first, with local reports suggesting a July 2017 market launch.
[News Source: Autoc-one.jp]
[Image Source: auto.163.com]