Exactly 10 days ago, we told you that the Jaguar F-Type would be launched in India in the coming weeks. Jaguar has now updated us via Facebook on the F-Type's launch in India saying that the sportscar is coming on July 8.
The F-Type is the spiritual successor to the Jaguar E-Type. Globally and even in India, the F-Type has it's competitor in the Porsche 911/Porsche Boxster/Porsche Cayman (the Cayman S was just launched in India a few days ago).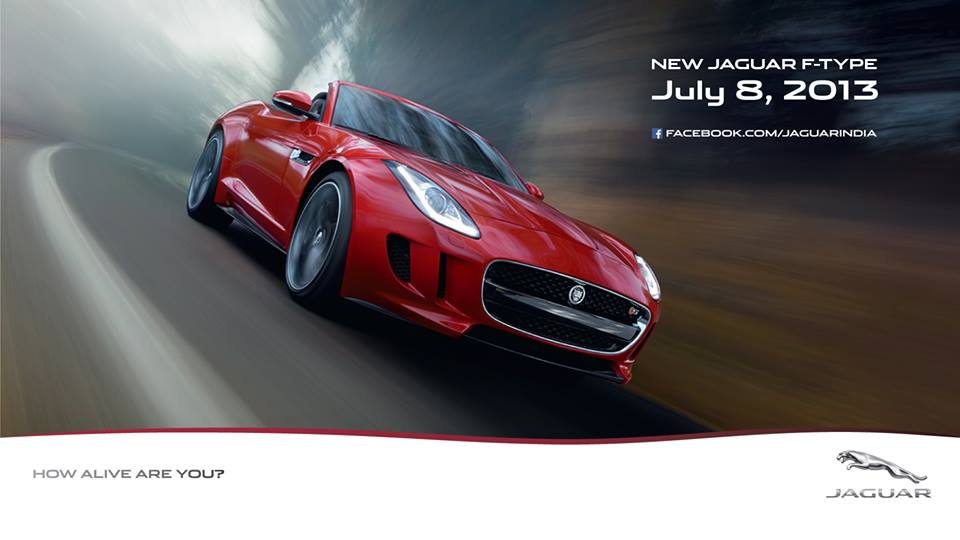 When it comes to India, the F-Type will be available in two variants, namely the V6 S and the V8 S.
The V6 S is powered by a 3.0-liter V6 supercharged engine producing 380PS of power at 6,500 rpm. A maximum torque of 460Nm is churned from 3,500rpm. The V6 S does the 0-100km/h sprint in 4.9 seconds while a top speed of 275km/h is being claimed. An 8-speed automatic transmission sends power to the rear wheels.
The top end V8 S is powered by the Jaguar 5.0-liter supercharged V8 engine producing 490PS of power at 6,500rpm and 625Nm of torque from 2,500rpm. 0-100km/h takes only 4.3 seconds while the top speed stands at 300km/h.
Jaguar will not bring the base V6 version to India. Prices are expected in the region of INR 1.5 crores. Stay tuned to Indian Autos Blog for more updates on the F-Type.