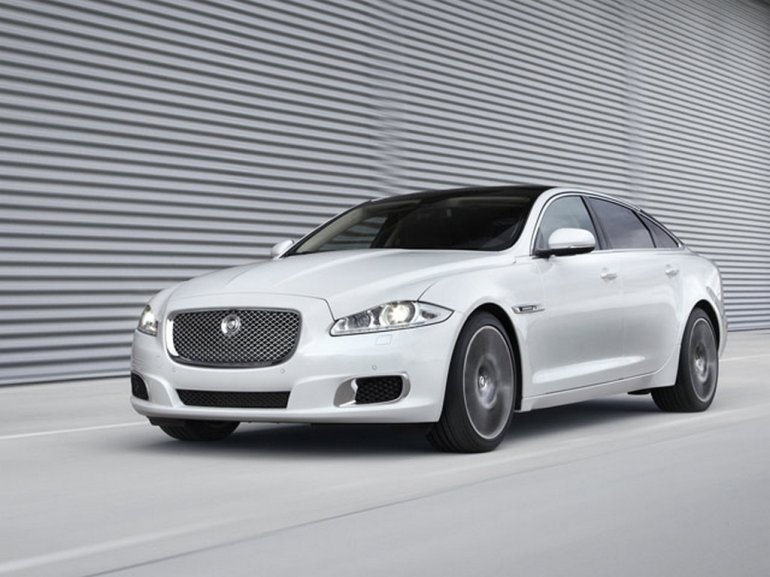 The Jaguar XJ is the flagship sedan for the pouncing cat. It may be viewed as a logical rival to the Mercedes S Class, Audi A8 and BMW 7 Series, but technically it isn't. The Jaguar XJ is closer to the four-door coupe layout, similar to the Audi A7.
However, this unique positioning may change as Jaguar bosses are contemplating to turn a bit conservative.
Insideline reveals that German CEO Ralf Speth wants to build a true Mercedes-Benz S Class rival with a rising roofline but the rest of the decision makers wish to continue with the current theme which differentiates the XJ from the fellow rivals.
Before we make up our mind, let's listen to the CEO's argument. The flagship XJ is selling no where near the volumes of the Mercedes S Class or the BMW 7 Series. The prime reason for low sales may indeed be the unique positioning of the XJ. If the British automaker wants to defeat the Germans, it needs a bigger/better-selling XJ.
However, luxury isn't about sheepishly following rivals. The key to success in the luxury segment is to be able to offer something unique to the customer. The Jaguar XJ's unique positioning gives it a true 'Jaaag' identity. We hope the boffins at Jaguar make the right decision in due time.
[Source: Insideline.com]