It seems Jaguar can do nothing wrong these days. Under the watchful eyes of Tata Motors, Jag is an emerging star on the automotive scene. The F-Type is a beauty that has cast a spell on the sportscar enthusiast and now we see the BMW M5 challenger, the Jaguar XFR-S, that won't calm down.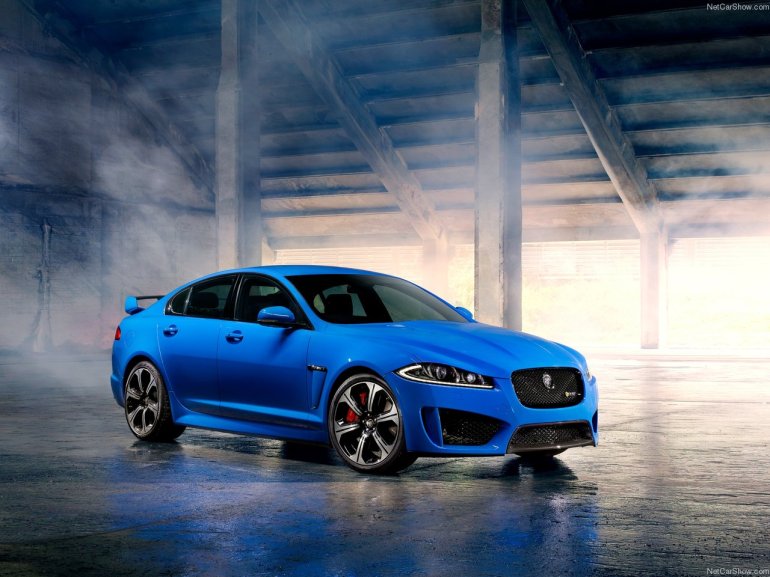 The Jaguar XFR-S has finally made its world debut at the ongoing Los Angeles Auto Show. In a nutshell, think of the XFR-S as a sporty version of a sporty version (XFR) of a very sporty executive sedan, the Jaguar XF.
A second of the R-S lineup, the Jaguar XFR-S shares the same engine as the Jaguar XKR-S – a supercharged 5.0 litre Gen III AJ-V8 that spits 550 PS and 680 Nm of torque through an eight-speed Quickshift gearbox borrowed from the F-Type. Topping out at 300 kmph, the Jaguar XFR-S is the fastest sedan ever built by the British brand.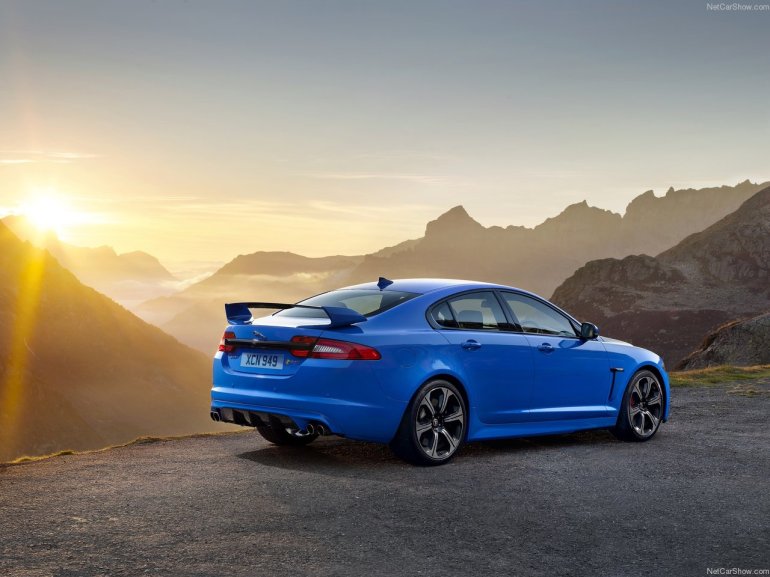 The front bumper is completely redesigned and now incorporates a carbon fibre splitter and larger intakes. The body itself seems like it has been to the gym with the new side skirts and the new 20-inch 'Varuna' wheels. You can choose the XFR-S in 5 colours - French Racing Blue, Ultimate Black, Stratus Grey, Polaris White and Italian Racing Red.
The interior features carbon leather on the seat bolsters and armrests and some dark aluminium trimming on the dashboard. You can also opt for a contrasting color stitching and micro-piping.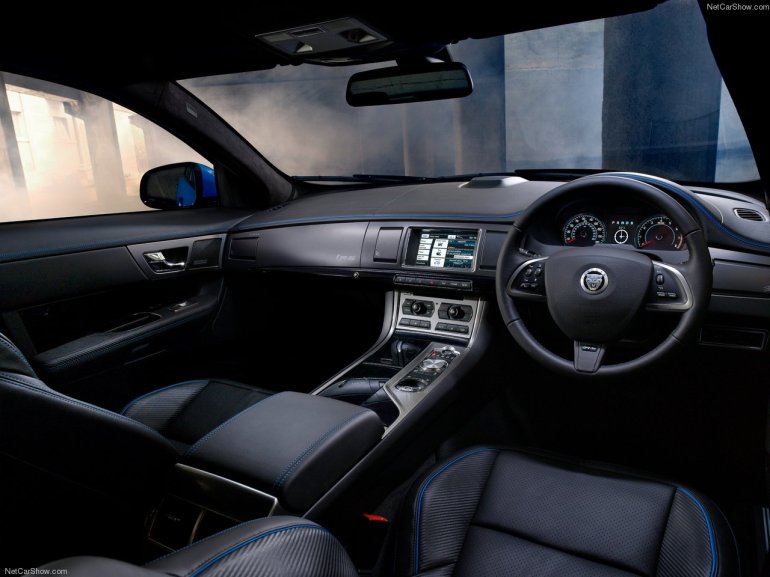 To make sure that the Jaguar XFR-S is not just mere show, the suspension has been stiffened and the throttle response is improved. Jaguar's Dynamic Stability Control system for the XFR-S has also been fettled with to improve high speed cornering and overall stability.
And you can see the result of all this in the official video
[can't see anything above? View the video on Youtube]