The Jaguar XE will go on sale next year and will be the most affordable Jag money can buy. Pitched as a rival to the BMW 3 Series, the XE will be based on a brand new aluminium platform called iQ.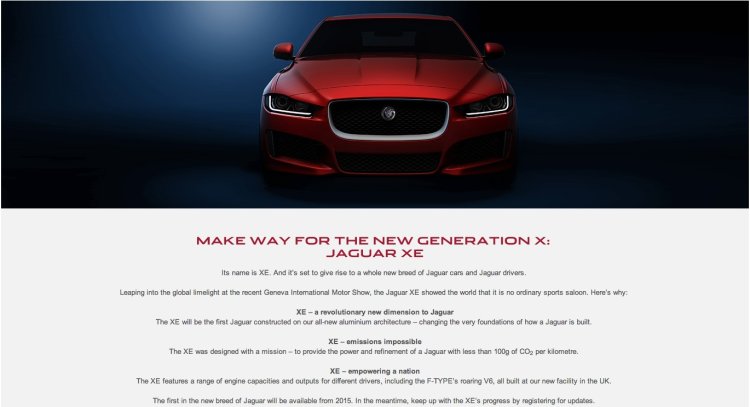 Jaguar have now created a web page for the XE on its international as well as Indian website. The page shows the front fascia of the sedan and reveals certain interesting details about the engine options.
The lower variants of the XE are confirmed to emit a mere 100 g of CO2 per km. These variants will use newly-developed four-cylinder petrol and diesel engines from a new engine family called Ingenium that are to be manufactured in Wolverhampton, UK. Performance-oriented versions, rivaling the BMW M3, will source power from the V6 engine seen on the F-Type.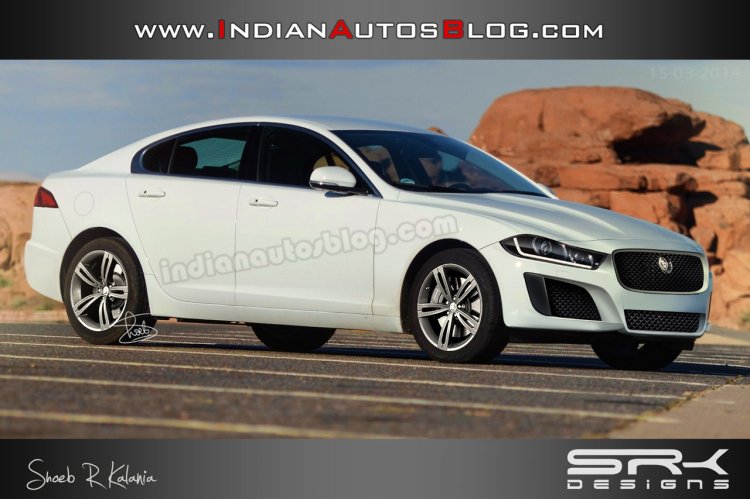 The F-Type's V6 engine, a 3.0-liter supercharged V6, is available in power states of 340 PS and 380 PS. We presume Jaguar engineers will fine tune this engine to offer more power, considering that the M3 makes 430 hp. Media reports indicate that the V6 XE will have a top-speed of nearly 300 km/h.
When the Jaguar XE goes on sale in the UK, it will have a starting price of about 29,000 pounds (INR 29 lakhs).