Who would've thought that Jaguar would install their most powerful version of the 5.0L V8 supercharged motor in their smallest offering - the XE? However, Jaguar has made it a reality, and are showcasing the final result - called the Jaguar SV Project 8 - at the IAA 2017 in Frankfurt.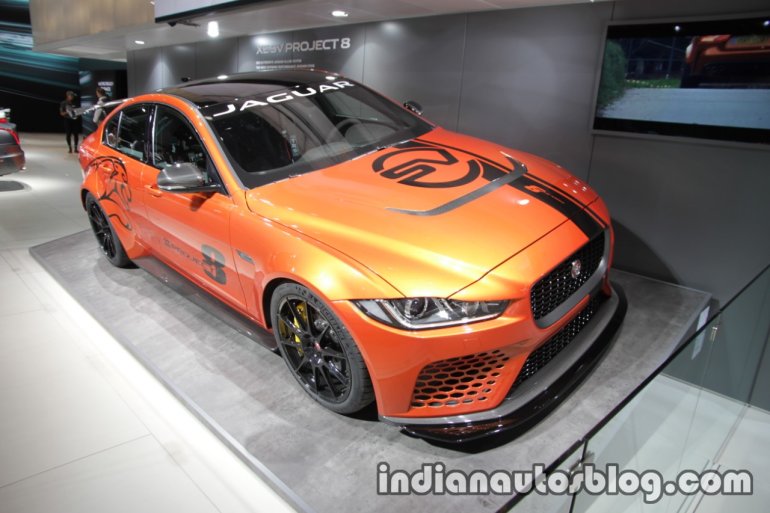 Like the F-Type Project 7, JLR'S SVO (Special Vehicle Operation) will be responsible for building the SV Project 8. Only 300 units will be produced, each starting from £149,995 in the UK. That is big bucks, but what Jaguar is offering is probably the angriest and most powerful option in the small luxury sedan category with a warranty. While the range topping variant of the regular XE produces 375 bhp from a supercharged V6 petrol motor, the XE SV Project 8 has a 5.0L V8 supercharged motor that produces 592 bhp.
The output is channelled to all four wheels via an 8-speed ZF automatic gearbox and an AWD system. It is capable of sprinting from 0 - 100 kph in 3.3 seconds and hit a top speed of 322 kph. Furthermore, you can spec the Project 8 to be a proper, track focused sedan by opting for the two-seat Track Pack version. It saves 12.2 kg by getting rid of the rear seats for placing a roll cage, as well as installing bucket seats with 4-point harnesses.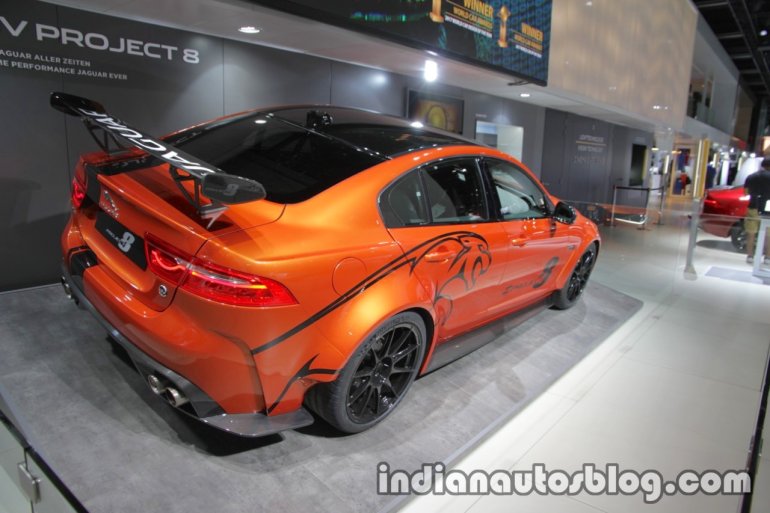 The Project 8 features carbon fibre bumpers and vented hood, while the flaring wheel arches are crafted from aluminium. It also has a titanium exhaust system, height-adjustable springs, and Formula One-style silicon nitride ceramic bearings.