Ahead of its September 8th world premiere, Jaguar have released further details on the new XE. This time around, the company has revealed the fuel efficiency of the car (which is yet-to-be certified) expected in the EU cycle.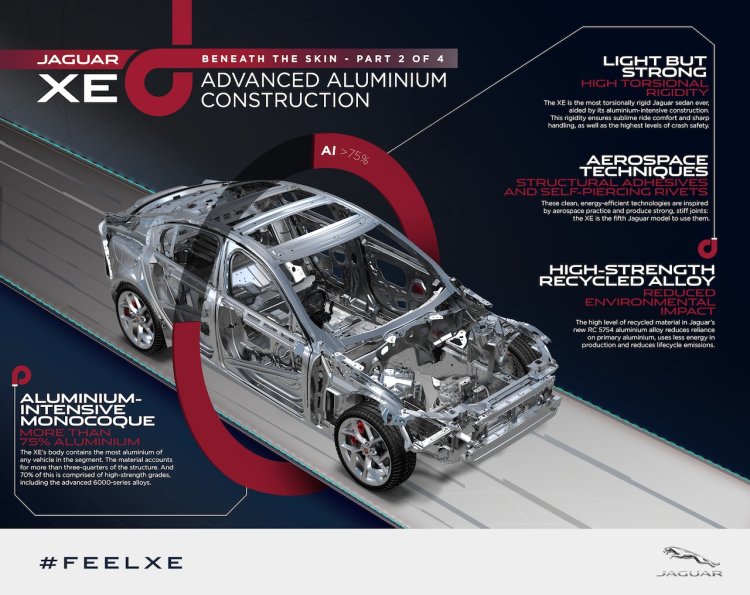 Jaguar claim that the XE will average over 75 mpg (more than 25 km/l), which in turn would result in emissions of less than 100 g/km of CO2. The key to the sedan's efficiency comes from its lightweight architecture, say Jaguar. Over 75 percent of the XE's body is made from aluminium. The car also uses a new type of high strength aluminium called RC 5754, which features a high level of recycled material.
Other details we already know about the XE are that it will use an F-Type inspired front suspension, an integral link rear suspension and the latest electric power steering unit (EPAS).
The XE will also debut Jaguar's new engine family called Ingenium, apart from introducing the new iQ lightweight aluminium platform.
The XE is expected to launch in India next year.
Competitors: BMW 3 Series, Mercedes C Class, Audi A4
Expected Price: INR 30-40 lakhs, ex-Showroom
Jaguar XE Most Fuel Efficient Jaguar - Press Release
[Head to Slideshare if you're unable to view the document above.]