To drum up excitement for Jaguar's newest saloon, the Jaguar XE, the company has revealed the production-ready front fascia of the car as well as the celebrities that will help promote it.
The front fascia in their latest teaser looks exactly like the car in the first teaser revealed when the XE branding was announced at the 2014 Geneva Motor Show. However, this time we get to see details that were unclear in the teaser, as well as the addition of an "S" badge to the front grille, suggesting that this could be the performance oriented XE-S.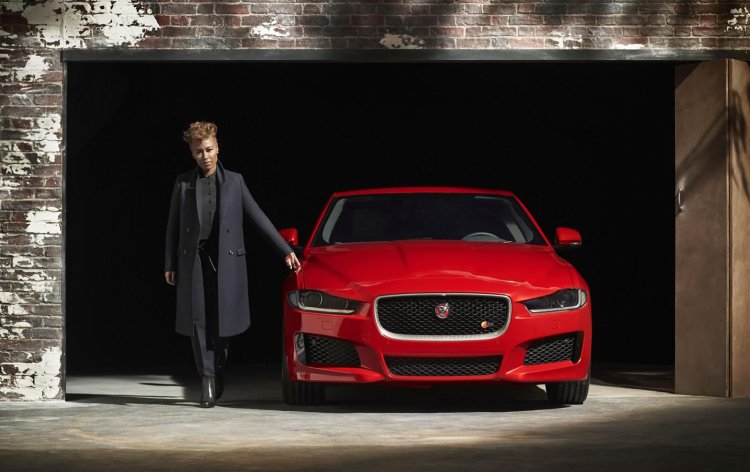 To complement the "S" badge, the car would draw power from a 3.0-liter Supercharged V6 engine sourced from the F-Type. Pair that along with the XE's new lightweight aluminium construction, and what you get is a really fast mid-size saloon in the making.
But if that isn't exciting enough, the 5.0-liter Supercharged V8 powered XE-RS is. Rumor has it that Jaguar is also working on a 550 bhp XE-RS to further increase the engine choice for future customers. If this turns out to be true, the XE-RS will be the most powerful car in its segment, that will give its rivals like the M3 and the upcoming C63 AMG a run for the money. But do take this rumor with a pinch of salt.
Regular variants meanwhile would use a four-cylinder engine with a mileage of over 25 kmpl.
Jaguar will unveil the XE on September 8, 2014, followed by a world debut at the 2014 Paris Motor Show that will open its doors on October 4, 2014.