The Jaguar F-Type has just gone on sale abroad and the Indian launch is scheduled to take place on July 8. Meanwhile, it is no secret that the F-Type Coupé (or the F-Type hardtop if you will) is being readied for a 2014 launch.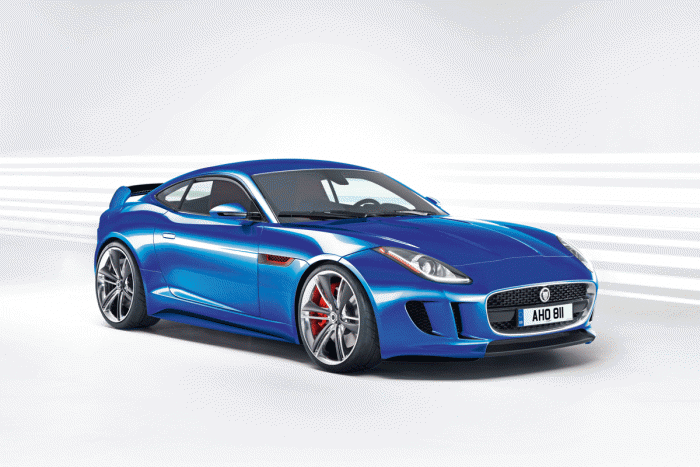 Our news today does not focus on the F-Type Coupé, but of the F-Type's insane, 700bhp brother! Auto Express UK reports that Jaguar is indeed making such a flagship variant - if not already having made a prototype - with enough power to give a Stuttgart based firm the nightmares.
According to Auto Express' source, the flagship F-Type would have at least 700bhp of power. The top speed would be in the range of over 200mph (320km/h).
We have done an R-S version with over 700bhp that will do over 200mph – it's going to be insane.
This F-Type would easily claim the title as the 'Most Powerful Jaguar Ever Made' from the XKR-S. It is also reported that the French Racing Blue color (seen on the XKR-S Indian Autos Blog had the privilege of reviewing), which is only earmarked for the most wildest cars from the brand, will ensure in differentiating this F-Type from the rest of the models.
At this point of time, you may wonder about the engine this F-Type is going to use. The 5.0-liter supercharged V8 seen on the XKR-S peaks at 562bhp and that in itself is a tuned motor.
This is where the Project C-X75 could bear fruit. The 1.6-liter four-cylinder Twin Scroll Supercharged, Single Turbocharged engine develops 502bhp of power!! Jaguar's new found knowledge on supercharging will certainly help them with their targeted 700bhp F-Type.
The 700bhp F-Type is unlikely to enter production before 2016.
[Source - AutoExpress UK]