Premiere confirmed for Frankfurt Motor Show 2015.
A Jaguar F-Pace prototype will be the official support vehicle for Team Sky in this year's Tour de France. While the prototype is still camouflaged, it gives us the best possible look at Jaguar's first SUV in its 80-year heritage.
[Head to YouTube if you're unable to view the document above.]
Jaguar says in its statement that the F-Pace prototype also accompanied Team Sky in their training camp, and that this was part of the crossover's final testing for "performance, durability and clever packaging". Among other details, Jaguar says the F-Pace's boot space is "largest in class".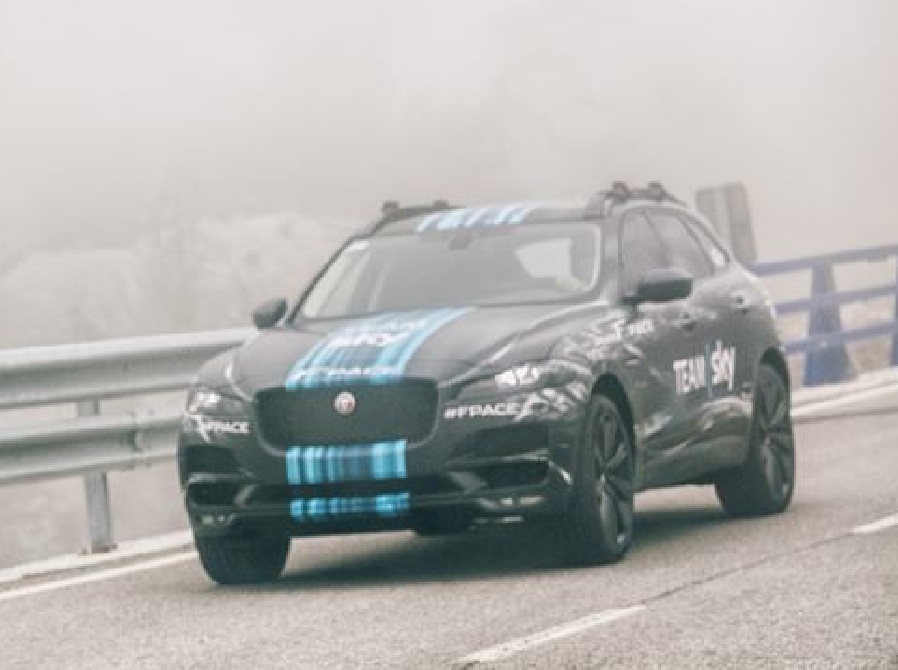 Based on the iQ aluminium-intensive platform, the F-Pace will be powered by four-cylinder Ingenium petrol and diesel engines, and the F-Type borrowed supercharged 3.0-liter V6 petrol engine. Certain reports say that an F-Pace with a 5.0-liter supercharged V8, badged under the Special Vehicle Operations, could also be seen later in its lifecycle.
With an overall length about 400 mm longer than the Range Rover Evoque, the F-Pace is confirmed with an All Surface Progress Control and an advanced suspension system.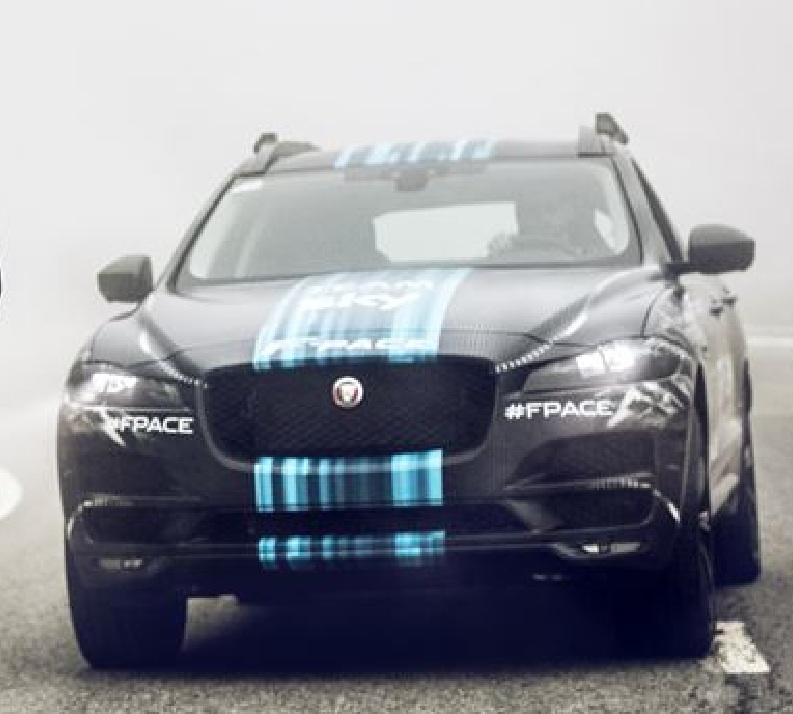 The F-Pace will be revealed at this year's Frankfurt Motor Show in September, ahead of a European market launch next year. Expect the F-Pace to come to India in late-2016 or in early-2017.