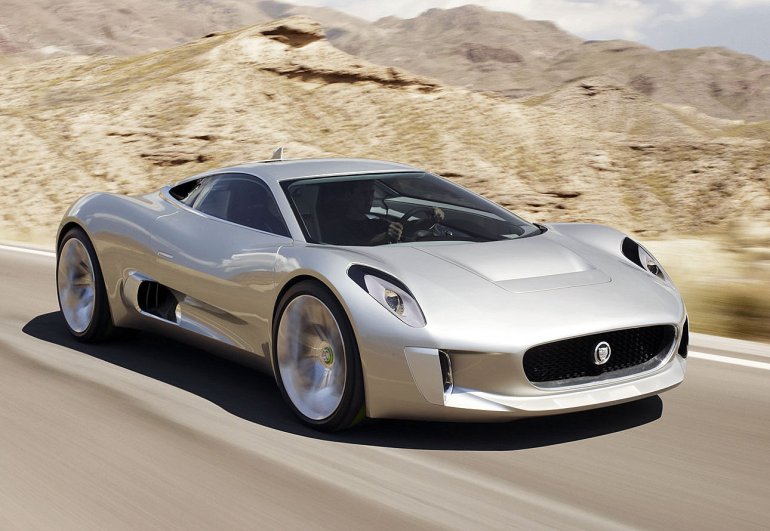 The Jaguar CX-75 concept brought to the table, a novel idea of future hypercar with its unique looks and running gear technology.
It is sad to know that Jaguar has decided not to push ahead with the development of the car since the British manufacturer thinks such a high tech and expensive car doesn't have a relevance in today's economic crisis which forces even the richest to take austerity measures.
Jaguar insists that they are not facing any technical issues. Mr. Adrain Hallmark, Jaguar's brand director told Autocar.co.uk that, "We feel we could make the car work, but looking at the global austerity measures in place now, it seems the wrong time to launch an £800,000 to £1 million supercar."
The Jaguar CX-75 concept was unveiled at the 2010 Paris Motor Show, the car even took the stage at 2012 Delhi Auto Expo. The hypercar employs an electric motor at each wheel to produce a combined power output of 778 bhp. The batteries are charged by a pair of micro gas turbines.
The chassis of the car is made up of bonded carbon fiber. In 2011, Jaguar announced a limited production run of 250 units with a conventional hybrid layout which comprised of two motors at each end and a 1.6 litre petrol engine.
Jaguar has built 5 prototypes of CX-75 which they will continue to develop until May 2013. Three of those cars will be auctioned, one will be retained for demonstration purposes while the other will grace the upcoming Jaguar Museum.
Mr. Hallmark said that the CX-75 is not a waste of time and money since around 60% of the technologies will feature in future Jaguar cars.
[Source: Autocar.co.uk]