A leaked image showing the front of the Jaguar C-X17 concept SUV has been uncovered by CarScoops reader, Alex. Jaguar had earlier announced this week confirming past rumors that a concept SUV would indeed be shown at the 2013 Frankfurt Motor Show commencing on September 10th.
However, selected media would be getting a special preview of the C-X17 on September 9th and yes, Indian Autos Blog would be coming to you Live from the preview so do check back at 16:30 CET (21:00 IST) on that day. Coming back to this image, the headlights seem to wear that mean and aggressive look which we see on the Jaguar XF and the XJ. Even the engine hood with a raised central portion resembles that of the XF. While Jaguar calls it a concept, this looks production ready!
Apart from previewing the design of their future SUV, the C-X17 also showcases Jaguar's new highly advanced modular aluminium architecture. This aluminium architecture would also be the basis for Jag's BMW 3 Series-rivaling sedan which is expected in 2014 or early 2015.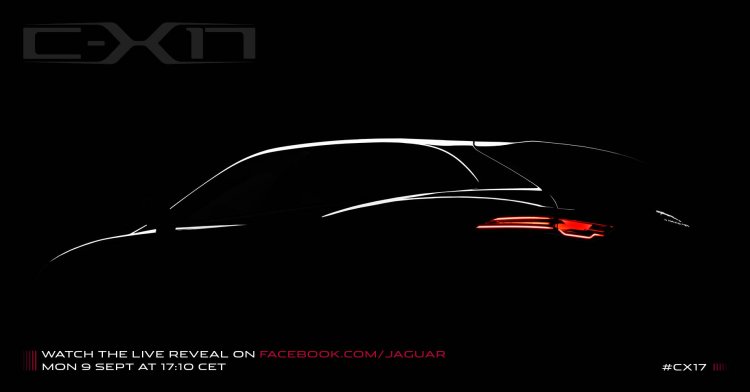 We think Jaguar has planned several models on this platform as the press release clearly mentions about the "diversity of vehicles that could be produced using this architecture", while also mentioning that it underpins the "innovative future of the Jaguar brand".
[Image from - CarScoops]