Isuzu Motors India has hinted at an expanded product offering for India once its Rs 3,000 crore Sri City manufacturing facility goes on stream by saying that the new plant might be dedicated for light commercial vehicles.
The company's executive vice president, Shigeru Wakabayashi, also confirmed to us that even after the Rs 3,000 crore facility in Tiruvallur, outside Chennai, begins production, the MU-7 will see its assembly taking place at HM's plant.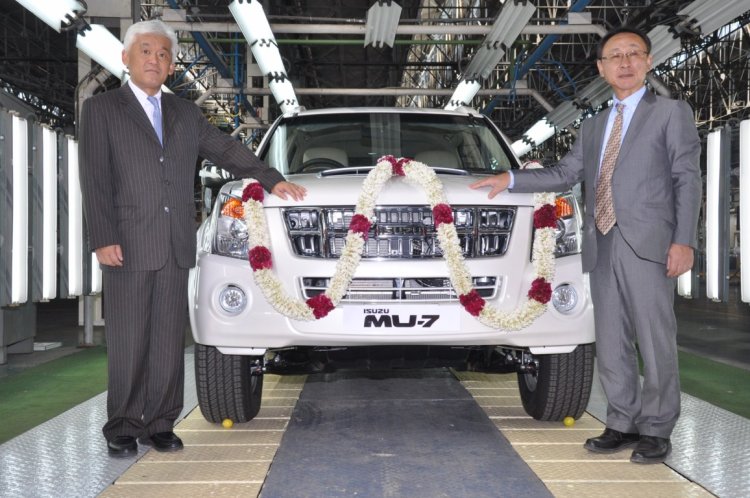 Wakabayashi also added that the Tiruvallur plant might be dedicated for "Light commercial vehicles," hinting at a possible expansion of the company's product offering for India.
Even though Wakabayashi didn't confirm how much investment has gone into the assembly operations at the HM plant, he did say that 5,000 cars per year is the maximum Isuzu can assemble there. "The plant produces both HM's and Mitsubishi's cars. 5,000 is the maximum they can spare for us," Wakabayashi added. He continued to say that negotiations are on with HM to release more capacity towards Isuzu's cars.
Speaking about the D-Max pick up truck, Wakabayashi said that even though the D-Max will offer similar load carrying capacity to the Tata Xenon and the Mahindra Genio, it is priced a bit premium to those products, adding that a 10 percent premium is the minimum the company is looking at.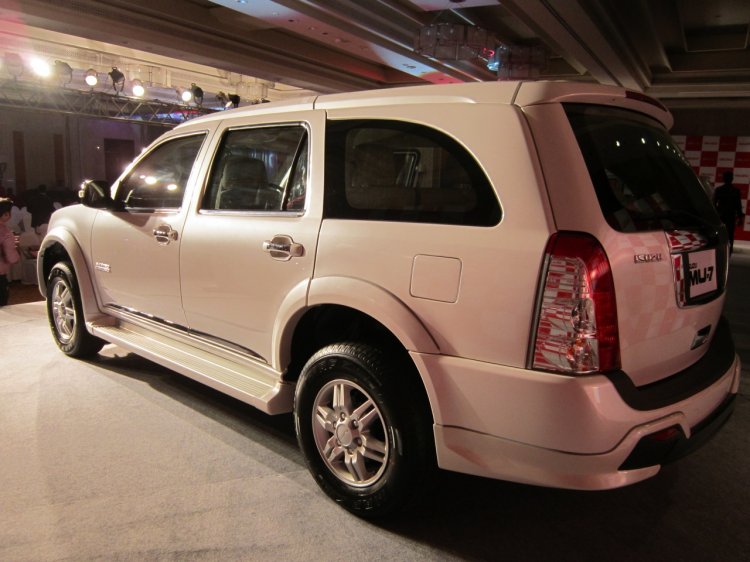 Isuzu India Motors will expand its existing dealer network to around 60 outlets by 2015-16. The company was solely targeting the Southern regions of the country thus far, with a showroom each in Hyderabad, Coimbatore and Chennai (Inaugurated today), but Wakabayashi said that by Q1 of the next fiscal year, the company will open dealerships in Mumbai and New Delhi.