New manufacturing facility developed at INR 3,000 crore investment.
Isuzu Motors India has inaugurated its new production facility in Sri City, Andhra Pradesh, where the Isuzu D-Max V-Cross and future models will be manufactured.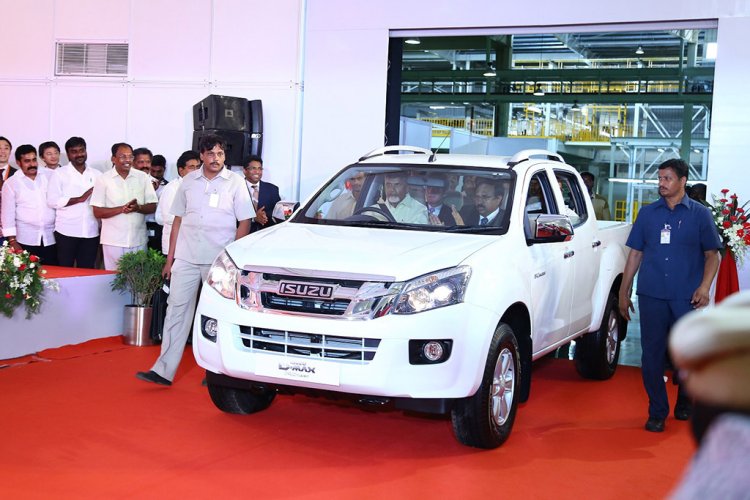 Previously, Isuzu tied up with Hindustan Motors for the local production of the Isuzu MU-7 and D-Max at a facility in Tamil Nadu. With the introduction of the new plant, Isuzu can produce 50,000 units per year that can be scaled up to 120,000 units per year in the future. Spread over an area of 107 acres, the new manufacturing facility was developed at an investment of INR 3,000 crore.
The first vehicle to roll out of the new factory will be the Isuzu D-Max V-Cross. Unveiled at the Auto Expo 2016, the latest generation of the D-Max pickup truck will be manufactured at a localization rate of 70%, which could be increased in the future. It will be available in four variants: D-Max V-Cross, D-Max Crew Cab, D-Max Single Cab and D-Max Cab-Chassis.

Also Read: 2016 Isuzu MU-X launched in Thailand – Report
The Sri City plant will also serve as a production hub for various models for markets across the world in the near future.