Ever since Mercedes India made the announcement that it is testing feasibility of the A and B Class, news stories are flying around about the possible debut of the BMW 1 Series. Now, Audi India has officially gone on the wires and said that they are too eying the Über Premium Hatchback market in India.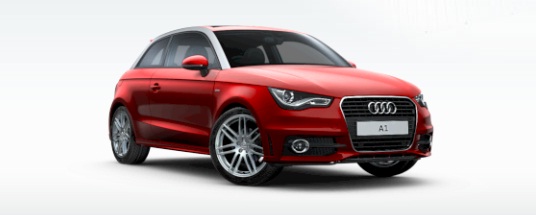 Anil Reddi, Head (Sales), Audi India -
There is definitely a huge market in India for such cars (compact). We are evaluating various options (to tap this segment). The important questions are what car, at what price and the target segment. Our customers in India are very demanding and want the latest
Clearly, when I say Über premium hatchbacks, I am not talking about the Honda Jazz segment. I am talking about a hatchback that would cost you any where 12 – 20 lakh rupees. Having said that, there is an existing contender in the segment – Fiat 500. It costs about 15 lakh and sells a unit every 3-4 months.
Then there is the VW Beetle which costs over 20 lakh rupees and surprisingly sells more than the baby Fiat. For the same money, you would get some variant of the Skoda Superb which is more powerful, better to drive, more spacious and comfortable and overall a much better car than either one of the two contenders.
Obviously, the most important reason why one would go for an expensive hatchback is to get noticed. Hence, most Beetles and 500s are bought by celebrities, fashion models, rich businessmen and other such glitterati.
Dr Andreas Schaaf, BMW India' CEO to IAB on what he thinks about this segment of the market -
The market is not yet ready for such cars. In India, people still associate price with the size of the car. The bigger the car, the higher must be the price. The Mini and the 1 Series are exactly the opposite of that philosophy. They are small cars with higher price tag. But if and when the market conditions are right, BMW will definitely lead the way.
And yes that does make sense. We do equate price with the size of the car. That's why we are ready to pay 1-2 lakhs more for the Swift Dzire rather than the Swift, both being essentially the same car. The sedan just has a bit more metal at the back to carry your luggage. Is that metal worth 1-2 lakh rupees more? I doubt.
Of course, none of these Über Premium Hatchbacks will be produced mainstream in India. They will be imported as a CBU unit which means you easily pay twice the actual price of the car.
So are you willing to shell out twice the price of the car just to get noticed?