Expected to be launched in the market by the end of July.
The media drive program of the Maruti S-Cross has begun, and initial impressions on the company's "premium crossover" have started coming in. We have consolidated few of the impressions from the media drive, covering aspects such as ride quality, engine performance, interior build quality and overall design.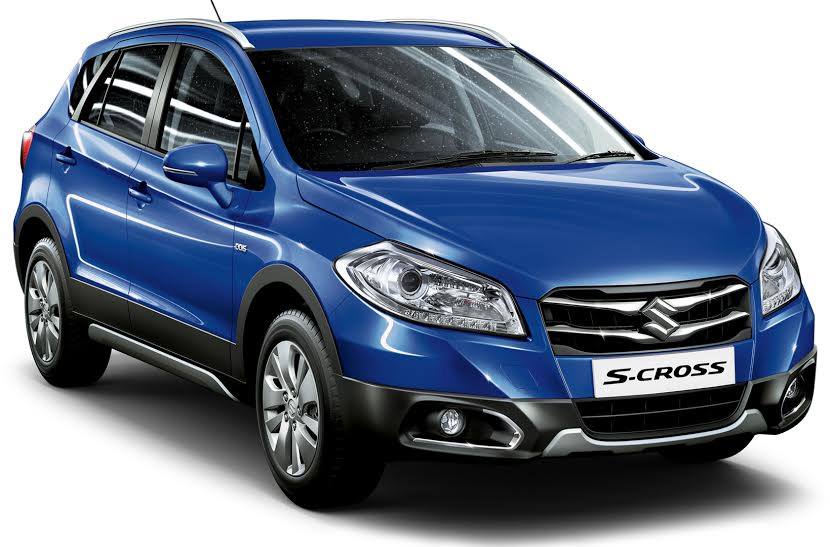 According to the media, the exterior design of the S-Cross appears to look like a large, beefed-up hatchback, which aims to offer customers a unique package. It doesn't follow the growing trend of aping the bold styling of an SUV, as seen in its rivals like the Hyundai Creta or Renault Duster.
Compared to its rivals, the Maruti S-Cross' ground clearance of 180 mm is also on the lower side. However, Maruti does get points in equipping the S-Cross with projector headlamps and LED strips, two-slat chrome grille, and rain-sensing wipers.
Coming to the inside, the S-Cross, apparently, redeems itself by featuring an all-black simple and sporty interior. The build quality is reportedly the best in Maruti's range so far, with well damped buttons and generous use of soft-touch plastic. However, Maruti have used the same switchgear from its smaller siblings, reason being attributed to pricing.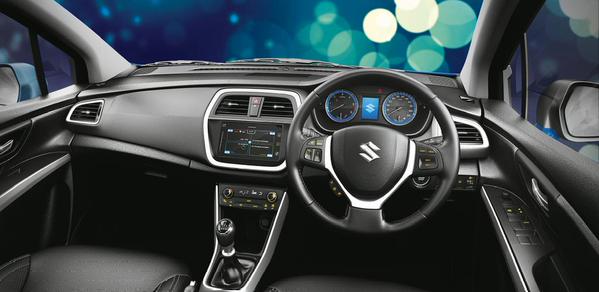 Driver comfort and visibility is on the higher side, thanks to supportive seats and a lower dashboard. The rear can easily accommodate three passengers, and has enough space to stretch around. The seats also split in the 60:40 ratio, so as to increase the S-Cross' 353 liters boot volume to 810 liters of accessible volume. Overall, the interior of the S-Cross seems to be a step up from any Maruti currently available.
The S-Cross will debut a new 1.6-liter "320 DDiS" diesel engine, which produces 118 bhp and 320Nm of torque. Reviews suggest that the engine is smooth in getting off the line, but feels sluggish before the turbo spools. Once the turbo kicks in, the S-Cross has strong mid-range performance, which could help in quick overtakes. The tall gearing makes it a great highway cruiser.

Also Read: Maruti YRA premium hatchback (Jazz rival) snapped inside and out
It seems that the suspension set-up is a bit firm, but is able to iron out most small irregularities on the road. With a firm set-up, the S-Cross feels more stable at high speeds than SUVs.
[Source: Autocar India]