Update: IAB's digital artist Shoeb Kalania has enhanced the teaser image of the next-gen Isuzu D-Max and given it the mirror effect to reveal the entire front-end.
The current, second-gen Isuzu D-Max has been doing duties for was introduced back in 2011. On the 11th of this month, it'll be replaced by the third-gen Isuzu D-Max internationally. Here's the first teaser of the all-new mid-size pickup truck.
Isuzu says that the 2020 D-Max incorporates "Infinite Potential" theme. At the front, the all-new Isuzu D-Max gets a much larger main grille which features two 'fang-like' trims on the inside as seen on the outgoing model. Also, what's clearly visible is that there is no division of the upper and lower intakes as seen before, and a single frame grille has been used. This grille is flanked by a pair of new and smaller headlamps which feature U-shaped LED daytime running lights inside the clusters. At the rear, it sports new taillight clusters which comprise dual-square lighting elements which are positioned beside the remastered tailgate.
Though there isn't much information available on the insides of the new D-Max, the video (above) hints that the all-new D-Max now features a more upmarket cabin. It gets silver accents on the climate control switchgear and gear lever, along with a more modern instrument cluster. There's no word on the specifications yet.
In India, the current-gen D-Max V-Cross was recently given the new 1.9 litre diesel engine which develops 150 PS of maximum power and 350 Nm of peak torque. This engine churns out 16 PS higher than that of the old, 2.5-litre diesel unit. Though the 1.9-litre diesel engine is BS-IV complaint at the moment, it is expected to be upgraded to BS-VI standards by early 2020.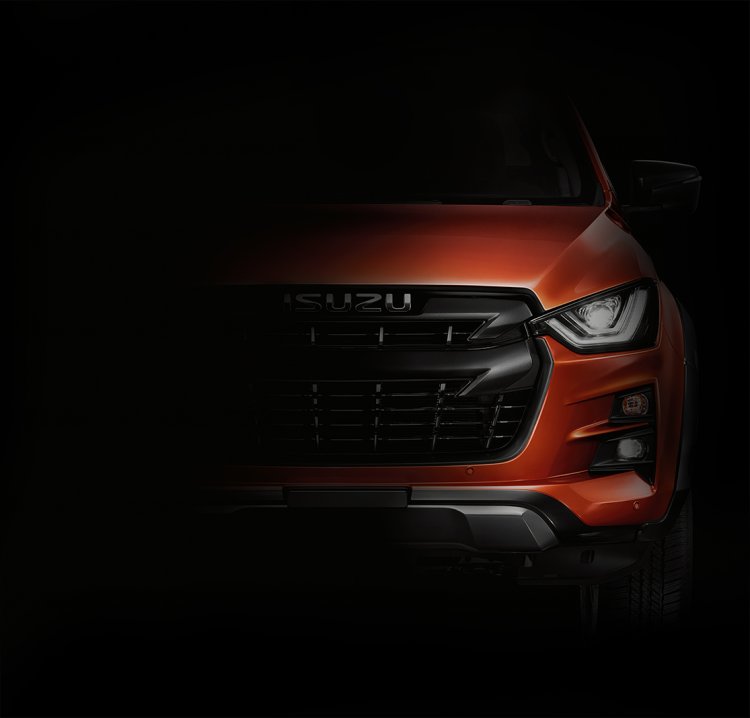 Also Read: Isuzu D-Max V-Cross 1.9 diesel-automatic launched, priced at Rs 19.99 lakh
The third-gen Isuzu D-Max will be used by Mazda for its third-gen BT-50. The mechanical twin should around a year later from now, although it won't be sold in India, obviously. So far, Mazda's BT-50 has been based on Ford's Ranger. There won't be an all-new Chevrolet Colorado based on the latest Isuzu.