Audi has just taken the wraps off the all new Audi A3 Sedan. This sedan will make its way to India sometime next year to ward off the competition from Mercedes CLA Class.
At first glance, the A3 Sedan looks like a miniature Audi A4, which is a good thing. The designers have done a good job of seamlessly integrating the boot into the A3 hatchback. It looks simple, matured and very classy.
Time for some juicy numbers -
The wheelbase of the A3 Sedan measures in at 2.64m, while the overall length is 4.46m. With a width of 1.8m, the sedan is 11mm wider than the Sportback A3.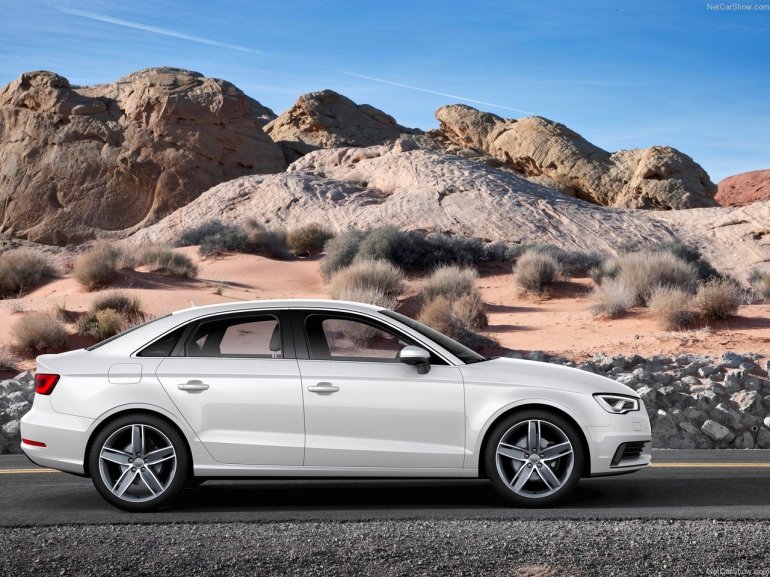 With a kerb weight starting from 1250kg (depending on the engine you choose), the A3 Sedan is one of the lighter weighing cars.  The sedan boasts of a 425 liter boot as well.
The A3 Sedan will be available with a 2.0 TDI engine producing 150bhp of power and 320Nm of torque. Capable of an 8.7 second sprint from 0-100km/h, this engine promises a wallet friendly 4.1l/100km (about 25km/l).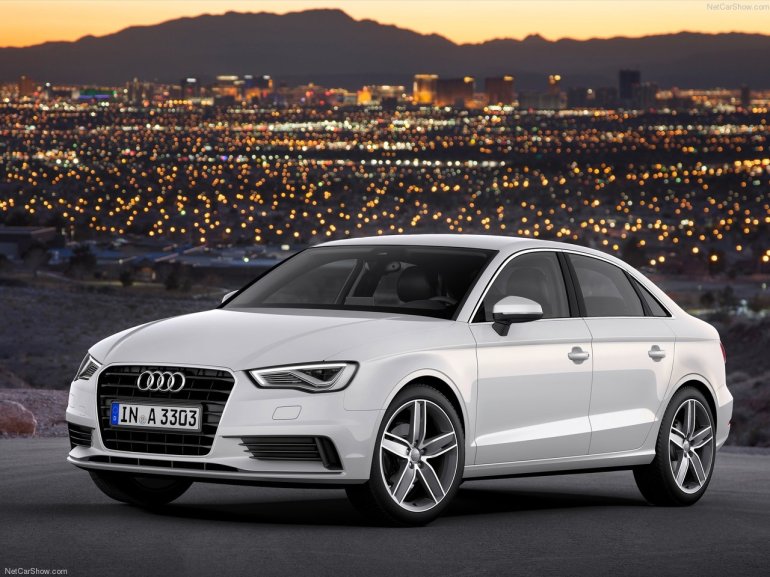 The base petrol is a 1.4 TFSI which produces 140bhp of power and 250Nm of torque. It will do the sprint in 8.4 seconds and will return 4.7l/100km (a little more than 20km/l).
A more powerful 1.8 TFSI engine producing 180bhp and 250Nm of torque will also be offered. It takes a quick 7.3 seconds to the 100km/h while returning 5.6l/100km. Audi say that depending on the engine, transmission options will include either a 6-speed manual or the 7-speed S-Tronic gearbox.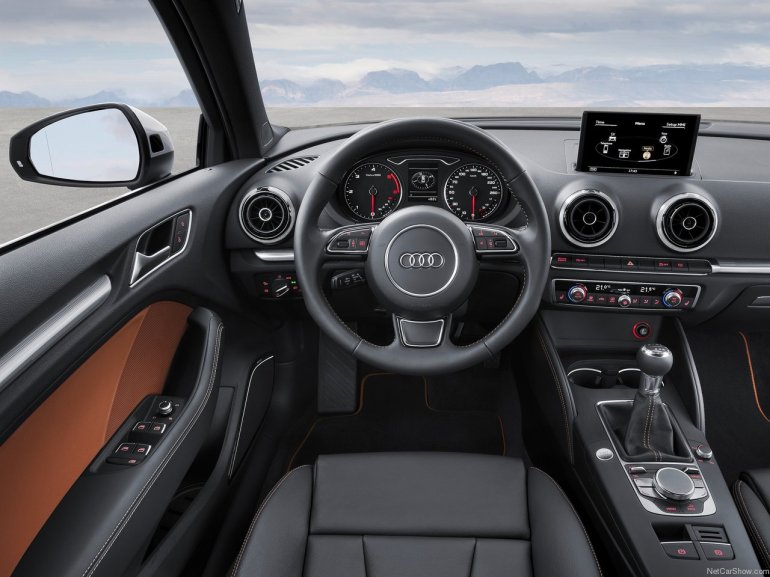 Inside, you get Audi's MMI system to control your cellphone, music, navigation and parking sensors. It comes with a 7-inch screen and the driver info display that can be ordered in a color screen as well. The equipment list also consists of Adaptive cruise control, Lane change assist and Pre-sense safety that works upto 30km/h.
Audi have also announced the S3 Sedan which comes with a 2.0 TFSI engine that whips 300bhp and 380Nm of torque. 0-100km/h comes up in a very scant 4.9 seconds while the top speed is limited to 250km/h.
The pricing for the A3 Sedan with the 1.4 TFSI engine has been announced at 25,000 Euros (INR 17.45 lakhs). Rest of the range will be priced shortly.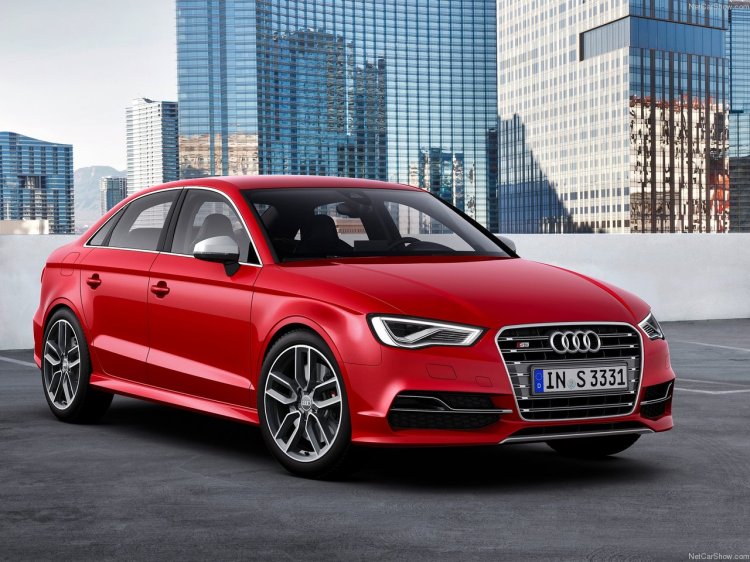 Audi India thinks that a hatchback is not the right call for the segment underneath the Audi A4. They believe that it has to be either a sedan or a crossover. So start saving up for the Audi A3 Sedan right away!