Honda's Brio (spell it Breo) arrives in India by the start of the festive season and the company will be keen on doing well as it has lost leadership in every segment, full credit to the absence of diesel engines.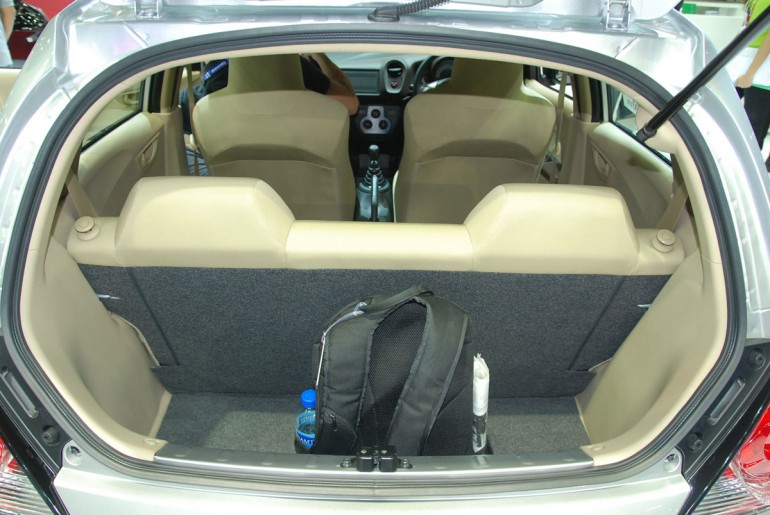 From these images shared by our Malaysian friend Paul Tan on his website, we get a better idea on the interior room and luggage space. Going by these images, stowage space behind the rear seat is limited. Notice the front seat back and dashboard shaped in a concave manner to liberate extra knee room. Every millimeter counts in India.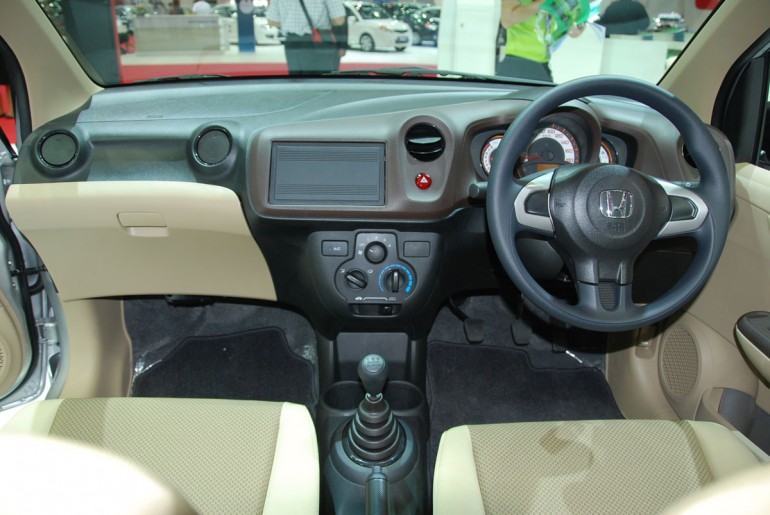 By making the car compact, Honda's able to save on weight. One can expect brisk performance and good fuel economy on the Brio. As weight saving is important, there are no gizmos on many variants. The rear window is operated manually. There's no climate control. Integrated head rests save weight and cost less. Four aircon vents will reduce cooling delay at the rear and there are no steering-mounted audio controls to talk about. The basic variant you see here could cost about 5 lakh rupees in India.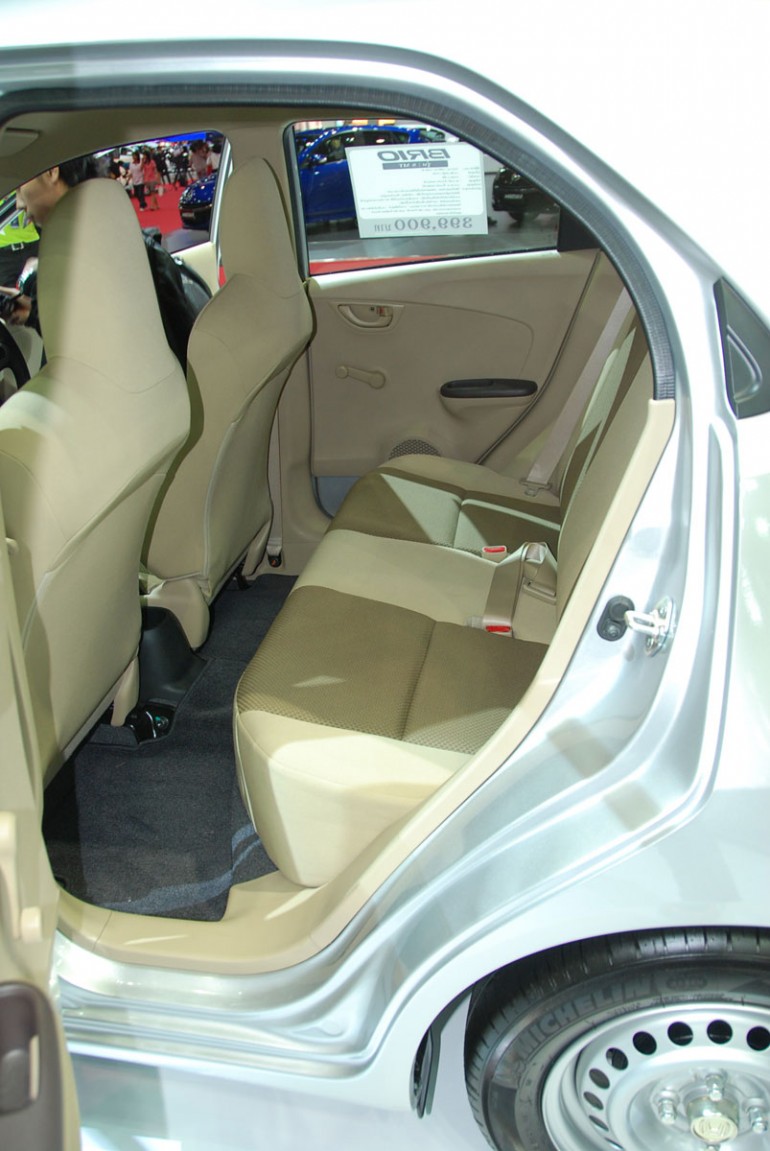 We are told Honda's studying the possibility of a 3-cylinder 900cc engine without variable valve timing for 2012. This engine could bring the price of the Brio further downward, but many of the qualities of modern Hondas like refinement and effortless drivability will be understandably missed in a 3-pot motor.
Source - PaulTan.org