This week's restoration report has a little twist to it. What you see is a custom made bike that is built around a 1967 Jawa 250 cc engine. The owner of the motorcycle, Rajasthan based avid collector, Devashish Jethwani, shared the details and images of his prized possession with IAB.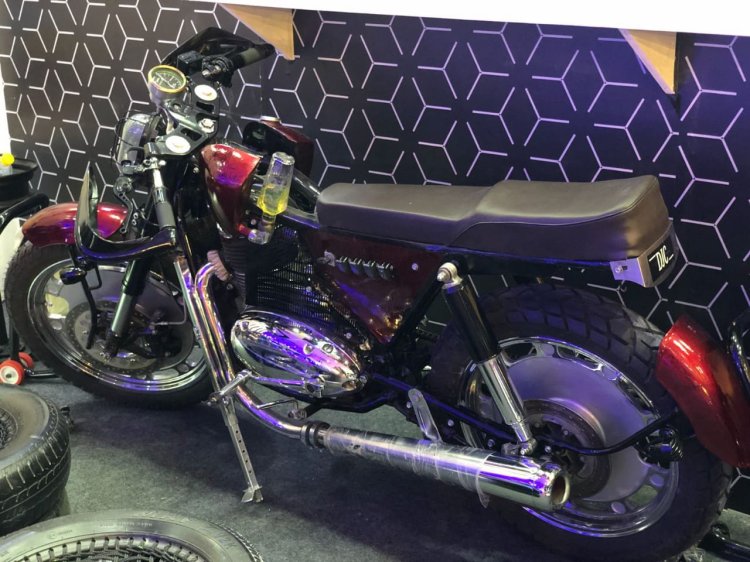 Also read: Restored 1973 Jawa 250 with the picturesque backdrop of Rajasthan is a sight to behold
The custom motorcycle was built from scratch. The chassis and swingarm were sourced from different bikes. Although it has a heart from 1967, the components add a dash of a modern feel to the package. The braking setup, for example, features discs on both ends while the unique chrome alloy wheels add a retro charm to the motorcycle.
Every part is designed in such a way that it grabs the viewer's attention. The headlamp is a bulkit light that is usually seen in homes, especially terraces. The cockpit includes a single-pod instrument console while clip-on style handlebars perform the steering duties. The handlebar mounts adjustable levers for both clutch and brake. The front and rear fenders are hand fabricated and designed to replicate a café racer look. The motorcycle does not feature a conventional stand.
The fuel tank design is split in two, and the units are connected through hosepipes. The tanks are then attached to a transparent bottle that acts as a fuel meter. The fuel is visible through the bottle, and the level starts to decline as the engine consumes petrol. The fuel tank capacity, however, isn't long distance friendly. The motorcycle can carry only 1.5 litres of fuel and Devashish says that the bike could cover about 60-70 km before it requires a refill.
The saddle gets a retro design with a bump in the centre to distinguish the rider's seat from the pillion. The unit is said to be large enough to accommodate the rider and the passenger comfortably.
Unique panels boast a USB charger and a lighter on one side, and aircraft switches along with ignition and fuel switch on the other. The aircraft switches control the indicators, headlight, and the taillight. The ignition switch has been sourced from a Classic Yezdi Motorcycle while the fuel comes from a Royal Enfield bike from the '60s.
Instead, it uses a retro style reverse spring mechanism equipped side stand that was a common sight on Jawa motorcycles in the past. Suspension department comprises upside-down telescopic forks at the front while the rear has been sourced from a Rajdoot motorcycle.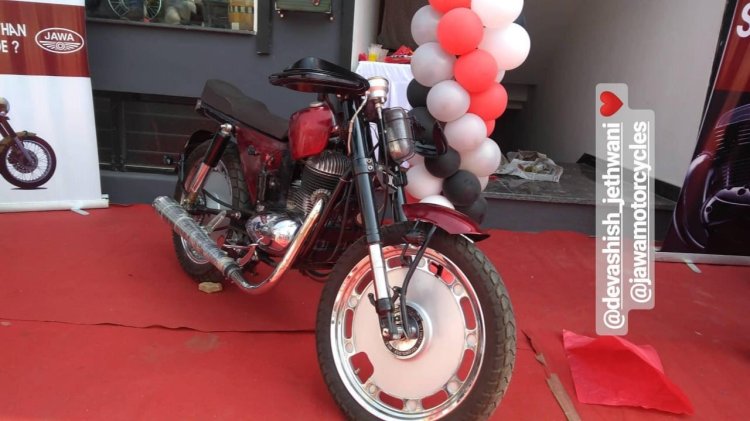 Also read: Restored Yezdi Classic 175 with custom sidecar reminds of the retro times
Overall, the motorcycle is one of the most unique customisation jobs that we have seen yet.