As we all know, Hyundai's Korean engineers are working closely with their Indian counterpart on the HA small car, expected to debut at or before the Auto Expo next year.
Hyundai could look at producing up to 70,000 HA's in the first year and LPG fuel option might be on the menu earlier than expected. Hyundai's HA will share components with the Santro and should be smaller than the car it is based on. Styling should be along the lines of the new i10 and the upcoming Verna RB.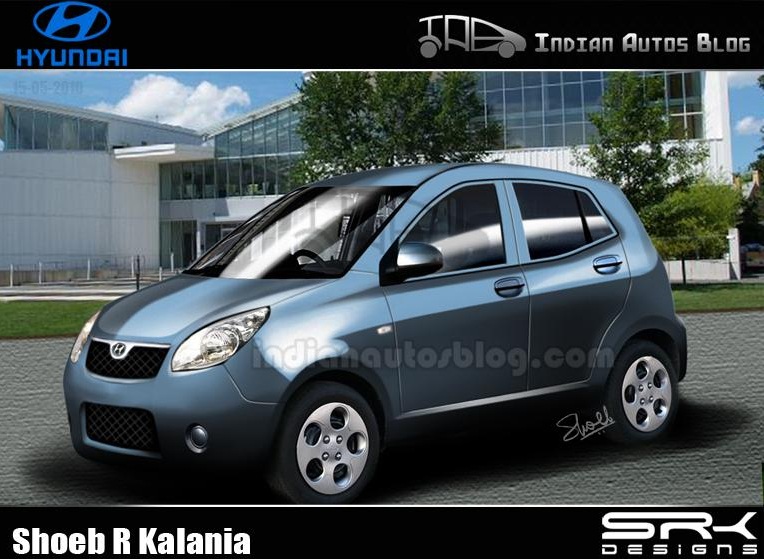 Autocar India reports a 814cc three-cylinder engine will power the HA. This is a scaled down Epsilon engine that the Santro uses. It will generate 48bhp and deliver high fuel economy.
The HA will give the company considerable volumes as it is going to fight in the Alto segment. Certain higher variants of the Tata Nano are also among its competitors. Hyundai could look at positioning the base variant at 2 lakh rupees.
Source - Autocarindia.com