Hyundai's next launch in India will be that of the Xcent, a small, sub-4 meter sedan based on the Grand i10's platform. The Grand i10, unlike its competitors, was envisioned from Day 1 to spawn a sedan, Mr. Rakesh Srivastava, Senior Vice-President, Sales and Marketing for Hyundai India, told IndianAutosBlog.com a few days earlier.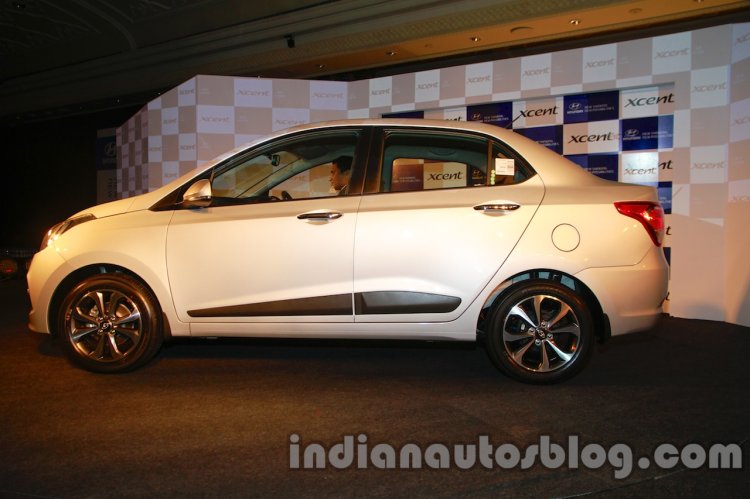 Elaborating on this, Mr. Srivastava says that the wheelbase of the Grand i10 is longer compared to the 2014 i10 sold in Europe for a reason. The additional wheelbase, while considered as an India-specific highlight by some, also meant that the Xcent could be developed alongside the Grand i10, without any alterations to its wheelbase. This is perhaps one reason why Hyundai is able to launch the Xcent just 6 months after the Grand i10.
The Xcent can be exported to any of Hyundai India's already wide exportation base, said Mr. Srivastava. "Depending on the local requirements of those (export) markets, we will decide", he said. Hyundai India's stand on new segments is that they are "studying the MPV and compact SUV segment". Indian Autos Blog has reported all along about the ix25 mini SUV which will launch in India next year to take on the EcoSport and Duster. The ix25, likely to be previewed at the Beijing Auto Show, is based on the next gen Hyundai i20, that arrives towards the end of this year.
Meanwhile the compact MPV is a product action similar to the Eon which will majorly involve its Indian R&D center in Hyderabad. This vehicle is expected to be showroom-fit in two years.