Although the web-o-sphere is abuzz with the news of the facelifted Hyundai Accent, IAB viewers were informed well in advanced about the changes. But this 'out-of-the-blue' facelift has generated a strange question. Are we on the verge of saying goodbye to the current Verna?
The RB sedan has been flaunting itself all across the country for a while now. There are so many spy pics available on the internet that one can make a brochure out of it. One of the spy pic clearly states that the RB sedan will be named 'Verna'. So obviously, the current generation Verna needs to step down from post.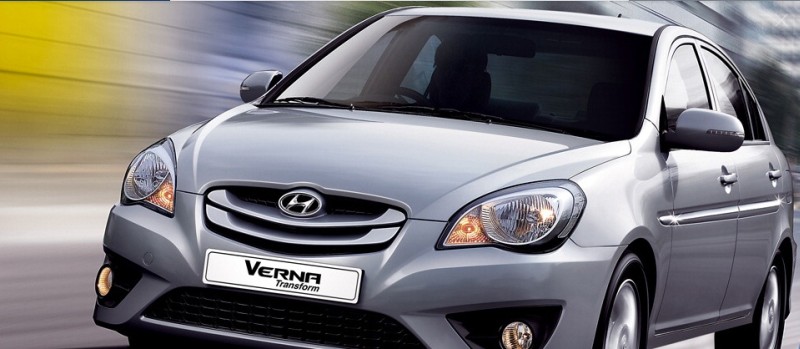 The facelift of the Accent has added further fuel to the fire. Clearly, Hyundai has no intentions of pulling the Accent out of the market for at least the next three years. This also pulls the plug of any possibility of the current Verna replacing the Accent as the new entry level sedan for Hyundai.
News is also circulating in the market that the Verna RB was driven by Indian motoring press during February at Dubai. This sort of a preview only happens when the car is in its final days of launch. We are expecting the launch to happen in April-May as the new financial year commences. Hyundai must begin production of the new Verna in Chennai during the middle of April.
When you add all the factors the eventual conclusion is that the current Verna will wave goodbye very soon. That's quite a sad news because unlike the Ikon departure which was mostly due to very low sales figures, the Verna is still selling in good 1000+ units plus every month.
So are you ready to say goodbye to the Verna? Or do you want the Verna to strip its pricing and co exist with the RB sedan?