Is the Hyundai Verna the new benchmark in the B+ segment? The Hyundai "Fluidic" as it is colloquially referred, has set the B+ arena alight with bookings surpassing 20k. Hyundai pumped in a vast sum of money in the Verna project with expensive teaser campaigns aired during this year's IPL cricket tournament. To keep abreast with the demand, Hyundai is working overtime to ramp up production at the Chennai factory.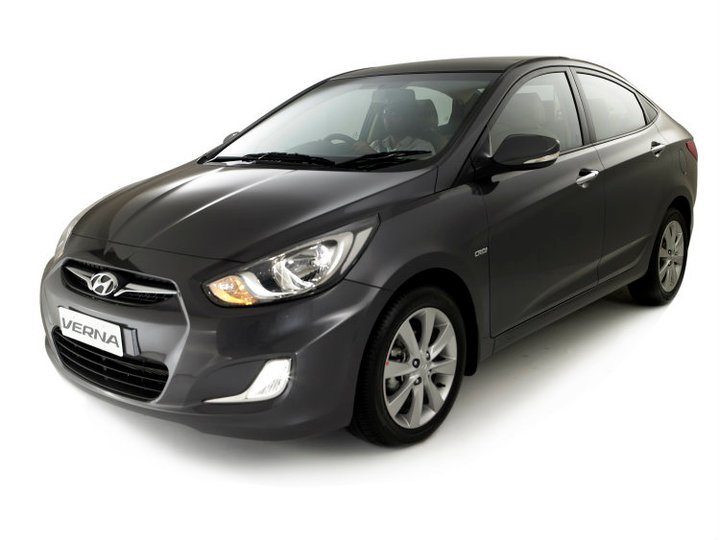 A call to the local dealer gives a rough about the situation. The 1.6 MT diesel is a hot seller. Customers come in large numbers to dealerships wanting a "Hyundai Fluidic." They end up driving out grey, black and white Vernas. Customers are spoilt for choice as Hyundai offers manual and automatic along with four engines. There's a car for every type of customer.
The dealer informs us that sales of the i20 is profiting from the increased footfalls as some customers, drawn into the showrooms because of the car's gorgeous design, don't travel long distances and find a boot meaningless. The waiting period for a Verna in this dealership is more than two months and they registered and delivered 25 vehicles on the same day along with a little celebration of their own.
When I asked him whether customers are drawing comparisons to the Vento, he chuckles that the Verna is running rings around Vento and City.
The Verna was launched in early May between Rs.6,99,000-Rs.1,074,500 (ex-showroom, New Delhi). It is available with 1.4 liter petrol VTVT engine, 1.6 litre petrol VTVT engine, 1.4 litre CRDi engine or a 1.6 liter diesel VGT CRDI engine. The higher displacement petrol and diesel engines are married to 4-speed automatic transmissions but customers can opt for manual transmission on any variant.
The Verna is sold overseas as well. In Korea it is retailed with the Accent nameplate and in Russia it fondly called Solaris after Hyundai organized an online contest, drawing 27,000 entries, to pick a suitable name for the high-volume Russian market. The direct competitor for the Verna in Russia and India is the Volkswagen Vento, named Polo in Russia.