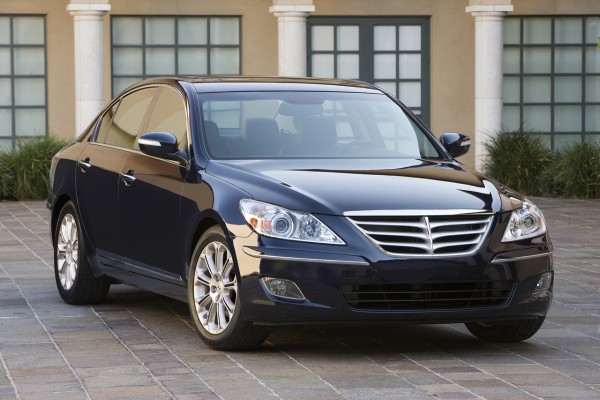 The Hyundai Genesis is available only with V6 and V8 engines
Add one more car to that vibrant list - Hyundai Genesis.
The Auto Expo next year is going to see a lot of new cars, cars that are going to get the media and public excited. The Genesis sedan, which won the car of the year award in Canada, North America and China,  is heading to the Hyundai stall at next year's Auto Expo.
According to Hyundai, "Genesis offers the performance of a BMW 5-Series, the interior packaging of a 7-Series."
Hyundai apparently isn't planning to launch this car in India. If you remember, Hyundai brought a line-up of cars including the Avante and concept cars during last year's Expo. They did not make many of them available, but some of them did end up in the hands of customers subsequently.
The Genesis is a costly Hyundai and a costly Hyundais seldom sees light in India. It might sell only a fraction of its leading club members.
The full size Genesis comes with three engine options, none of them less than 6 cylinders in size. I think the upcoming Hyundai Accent/Verna (Code:RB) shares styling elements with the Genesis and Hyundai could use it to play the role of a concept car.
Source - Business Line