A couple of mysterious images showing a Hyundai Sonata hiding its front and rear fascias have been posted on Korean Hyundai forums.
A senior Hyundai executive from the US confirmed this year that the next generation Sonata would be introduced in 2014 whose design would be very recognizable, and would not shift drastically.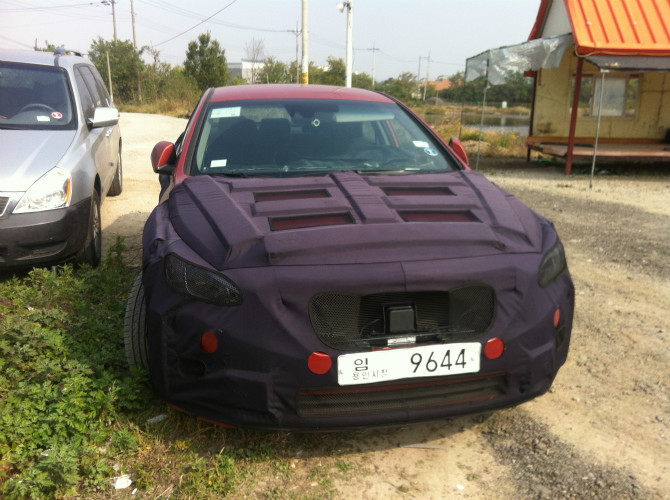 The car in these images could either be an early prototype of the next gen Sonata, or it could be a facelift of the current model. Hyundai has brought mild updates to the car with features like LED foglights, a mirrored grille, and new controls on the central console.
A facelift at the end of the Sonata's lifecycle doesn't sound right, but know that Hyundai may retain this car even after the new model is introduced. Hyundai still makes a small number of the older generation Sonata for the Korean fleet market, and perhaps they would like to extend the same treatment to the current Sonata, albeit with a design update.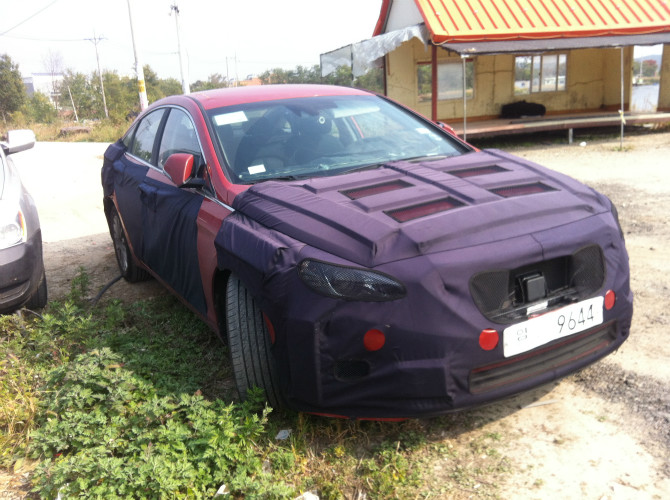 Another possibility is the current Sonata, which is one of their top sellers, being updated and positioned below the upcoming Sonata, with a suitable suffix.
We now wait for more news and spyshots from Korea.