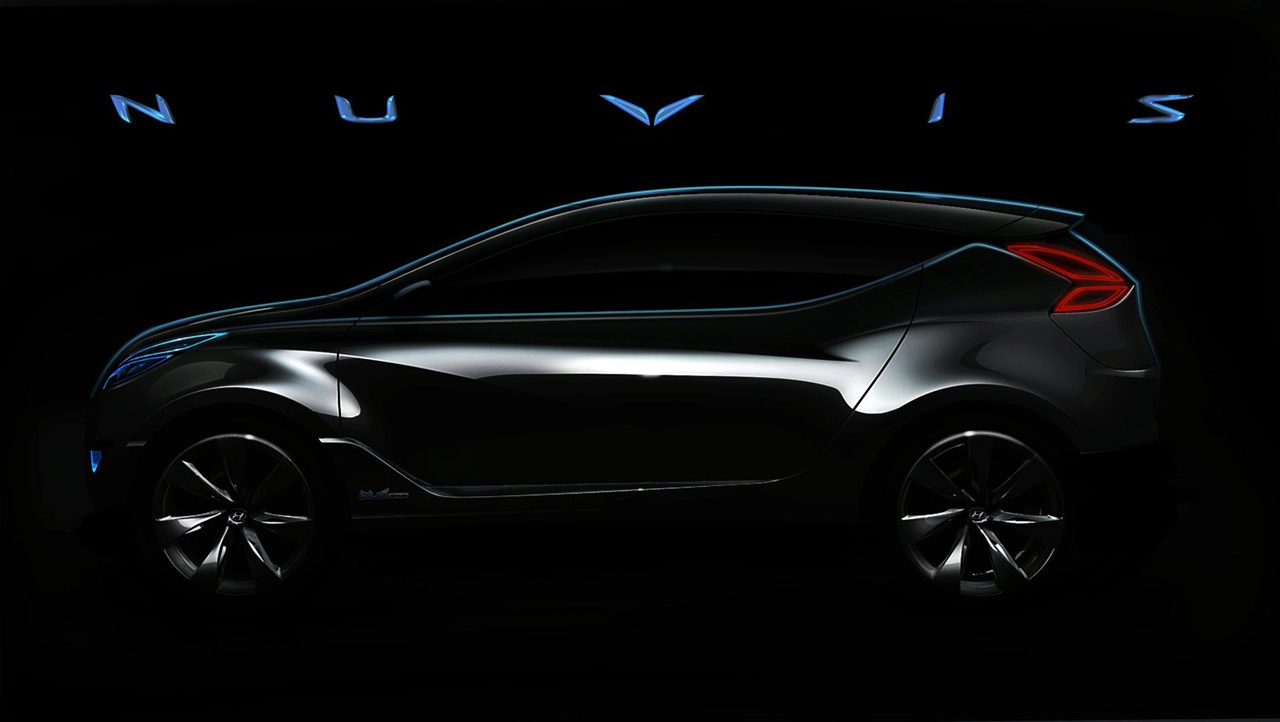 Hyundai is in the news once again for a concept car. The i-series cars have struck the right chords, and the ix-onic concept proved to be a show stopper in Geneva last month. Recently, images of the Hyundai Blue-Will concept surfaced. The eco-friendly concept will debut during the Seoul Motor show which begins tomorrow.
In what appears to resemble the ix-onic in more ways than one, the Nuvis concept has been teased ahead of its d-day at the New York Auto show next week.
The Nuvis concept, not confirmed yet, is smaller than the ix-onic which forms the base for the next Tucson. The Nuvis could be positioned close to the Mahindra Scorpio or the Tata Safari when it makes its debut in India in the coming decade.