Capable of producing 884 PS.
Hyundai is showcasing a concept at the 2015 Frankfurt Motor Show (2015 IAA) to highlight its 'N' performance brand. Called the N 2025 Vision Gran Turismo, the concept represents the "future potential of Hyundai N", the company said in a statement.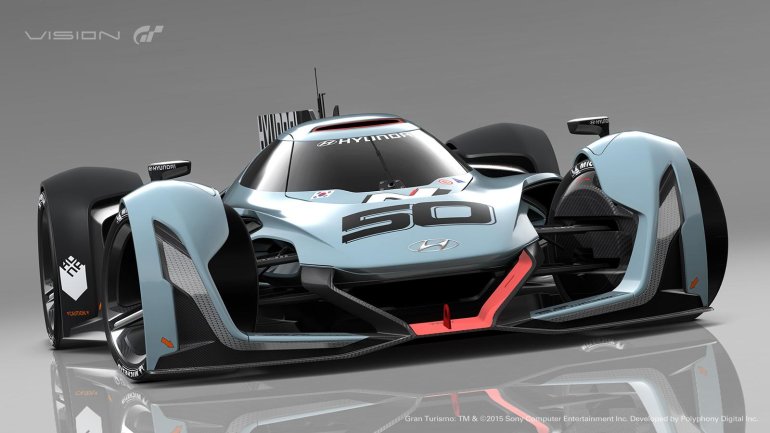 Speaking more about the concept, Hyundai says it draws inspiration from aeronautics with hints of "a jet fighter design that blurs the line between air and asphalt." It features a dynamic race-car design that borrows cues from today's Le Mans racers. Thanks to a rigid CFRP platform and lightweight powertrain, the N Vision GT weighs just 972 kg (2,142 lbs).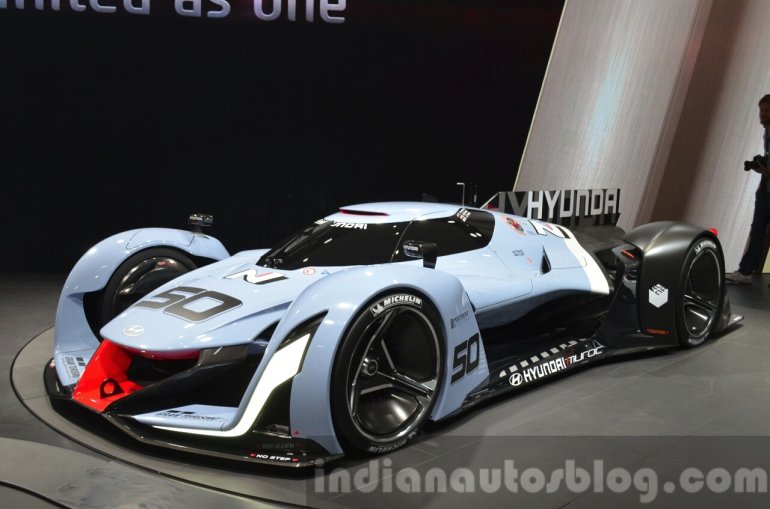 The radical race car from Hyundai features a hydrogen fuel cell system and an additional super capacitor system, which produces 884 PS. The fuel cell unit provides 670 bhp, while the super capacitor system belts out an extra 201 bhp (150 kW) by using energy recuperated during deceleration. Power is ent to all four wheels via four motors placed in each hub, offering "uncompromised traction".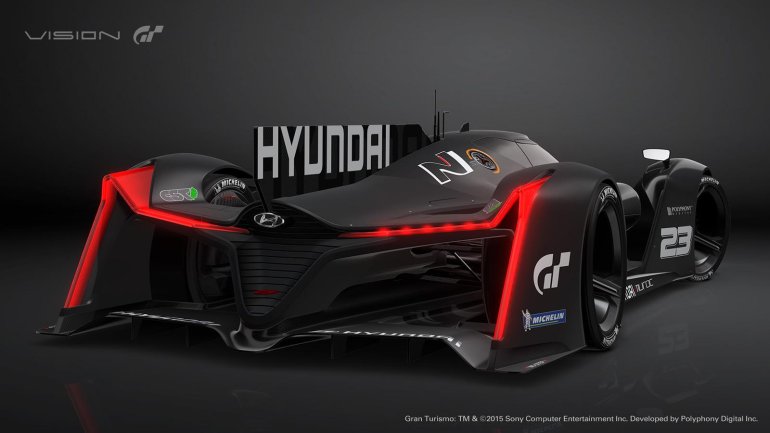 The Hyundai N 2025 Vision GT will be available exclusively on PlayStation's Gran Turismo video game soon.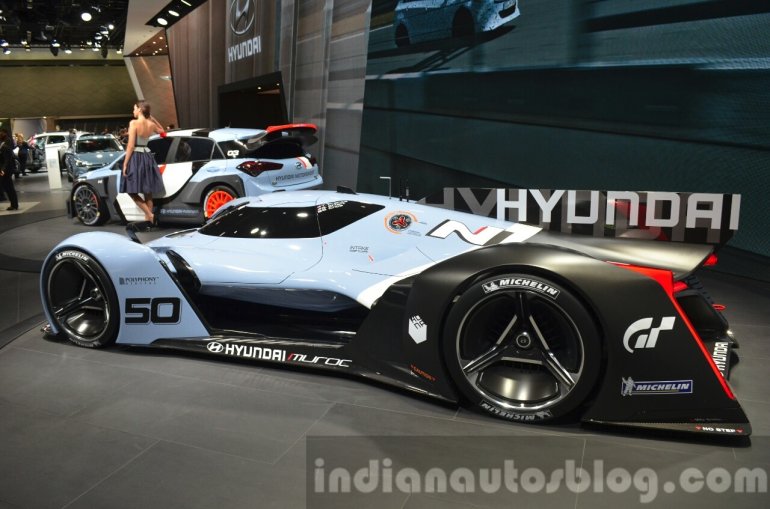 The new concept also sets the foundation of the Hyundai N performance brand, which could roll-out performance-oriented versions of the regular models soon.
Hyundai N 2025 Vision GT at IAA 2015 - Image Gallery
Hyundai N Vision GT unveiled at the 2015 IAA - Press Release
[Slideshare link]