Days ago, we brought you a slick report on the next generation Santa Fe from Germany's AutoBILD explaining how it will shed the Santa Fe name for the ix45 monicker.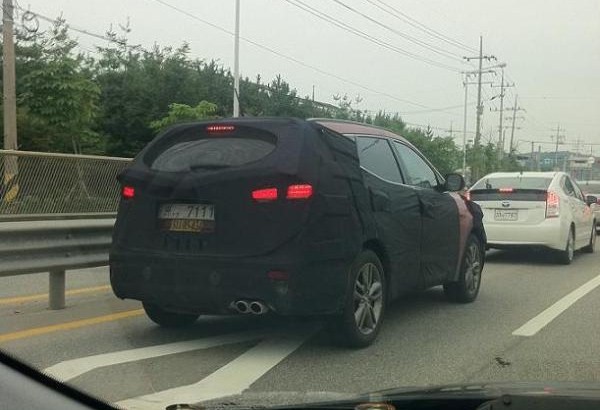 Now GMotors.co.uk has presented a spy pic of a large ix35ish SUV which it claims is the successor to the "mid-size" SUV Santa Fe. The angle at which the picture is taken and the heavy camouflage make matters worse but we'll vouch for GMotors' claim as the ix45 has been confirmed by multiple news reports.
The Santa Fe tops the Indian range with a 2.2 common rail diesel turbo, churning out 197PS @3800rpm and 421Nm @1800rpm. In overseas markets, the Santa Fe gets a selection of petrol engines however, ranging in displacement from a 2.4 to 3.7 litres.
Local assembly of the Santa Fe will not bring down prices at the moment but the successor could be a segment champion with better quality, refreshed interiors, redesigned exterior and a lower price.
Hyundai gets a good look at the D segment SUV segment with the current Santa Fe. If they can put the little feedback Santa Fe customers give them, they are better prepared to sell the new generation car.
We don't have anything more on the new Santa Fe expect that it can provide good company to the i45 at the top of the Hyundai India range.
[Source - Gmotors.co.uk]