This spyshot hints a Brazilian market launch is near.
The Hyundai ix25 has not been launched in Brazil despite the market having a similar crossover appetite to China and India. Now Brazilian website Noticias Automotivas' reader Mr Guilherme Rocha has spotted the compact crossover being tested in the country, hinting at a possible launch.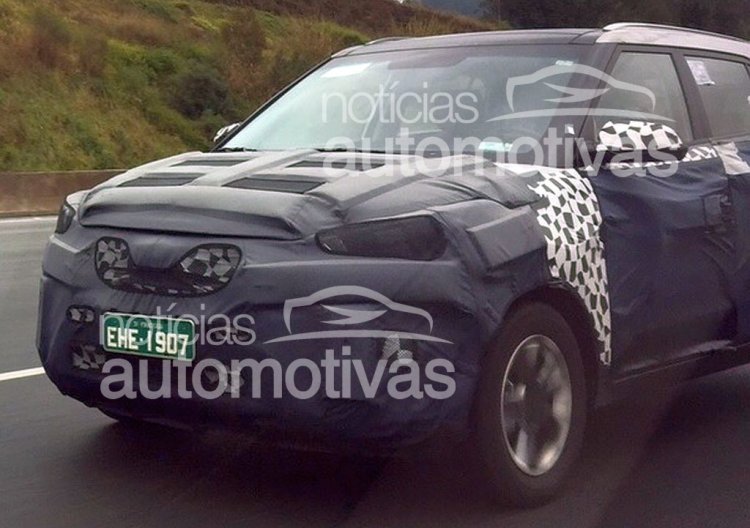 The mule that has been spotted is heavily camouflaged and according to the site, was in a convoy of Hyundai vehicles. It is noteworthy here that the vehicle's license plate was of Piracicaba, indicating that the test vehicle must have been registered or made at Hyundai's production facility located there.
The website also reports that, irrespective of the license plate, the ix25 will be manufactured at the company's CKD plant in Anapolis as the production is running at full steam in the Piracicaba unit.
The ix25 known as the Creta in India has been launched to an enthusiastic response from the customers. After launch, it has propelled itself straight in to the list of the top ten selling vehicles, with over 30,000 bookings.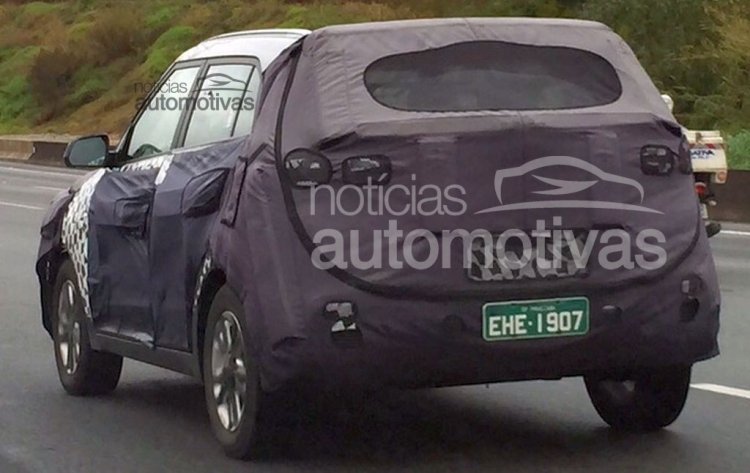 In India, the Creta is powered by a choice of 1.4-, 1.6-liter diesel and 1.6-liter petrol engines but in Brazil, it will most likely be powered by 1.6- and 2.0-liter Flex fuel engines with power figures ranging from 131 PS to 167 PS, reports NA.
[Source: Noticias Automotivas]