As per a report on Australia's Go Auto, the ageing Hyundai i20 hatchback's successor could be shown at the Paris Motor Show this year (in September), but the crossover based on it, the ix25, would come sooner.
Hyundai's smallest SUV has progressed to the full-body testing stage, and several automotive websites are predicting a Beijing world debut for the Ford EcoSport competitor. The Beijing Auto Show (Auto China 2014) opens on the 20th of April.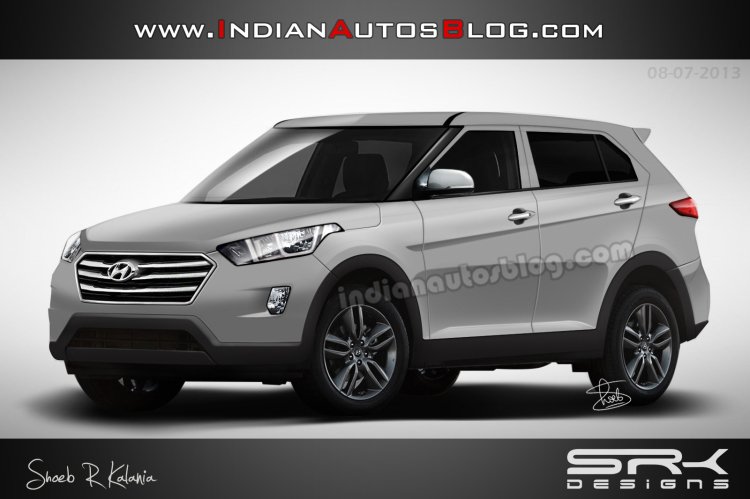 Codenamed 'IB', the new i20 would again be produced in Chennai, India and Izmit, Turkey. Go Auto reports that the European version would be more sophisticated, while the Indian version, similar to the Grand i10, could get local translations and adaptations for better local competitiveness.
Go Auto also presumes that the premium hatchback's successor would get better interior room, refinement and dynamics.
The crossover spawned by the next gen i20 would compete against the Chevrolet Trax, Nissan Juke, Honda Vezel and Suzuki S-Cross. Previewed by the HCD-12 Curb Concept car two years ago at the Detroit Auto Show, the ix25 would be an enabler for Hyundai to achieve six-digit annual sales for the first time in Australia, up from 97,006 units sold in the continent last year, Go Auto observes.
[Source - GoAuto.com.au]