To offer three powertrain choices.
Seen here are the first revealing images of the Hyundai Ioniq (codenamed Hyundai AE) ahead of its debut in Korea next month. Hyundai plans on showcasing the Ioniq in Europe prior to the United States, at the Geneva Motor Show next year.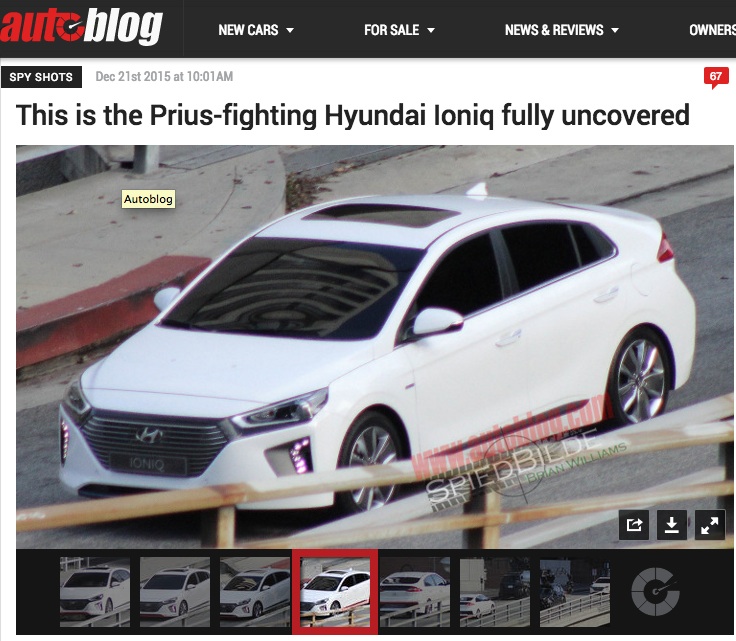 The Ioniq has distinctive styling elements for a Hyundai such as the hexagonal grille, the rectangular headlight enclosures and the L-shaped LED daytime running lights. The grille also incorporates flaps to direct airflow over the car thus aiding aerodynamics. Towards the rear, the Ioniq gets a notchback styling similar to the Toyota Prius, which is the chief rival.
Apart from the Prius, the Ioniq will rival the Chevrolet Volt and the Nissan Leaf as Hyundai plans to offer a full EV variant of the car. Joining the full EV variant will be a plug-in hybrid and a hybrid model of the Ioniq, which are reported to source power from a 1.6-liter Atkinson cycle engine assisted by electric motor(s). The engine is reported to develop 103 hp and 147 Nm of torque.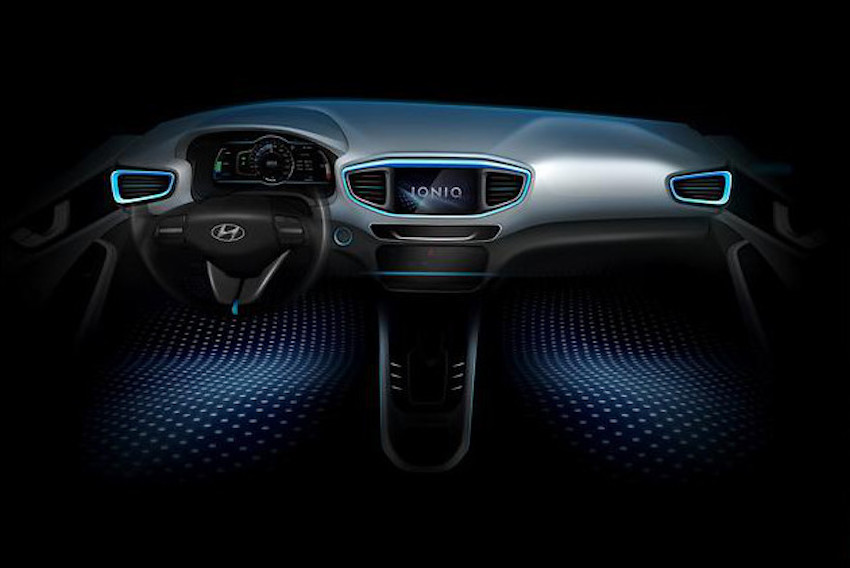 Also read: Genesis G90 (Genesis EQ900) unveiled, arrives in H2 2016 for global markets – IAB Report
A teaser image of the Ioniq's interior revealed a three-spoke steering wheel, an almost-octagonal center console with a touchscreen infotainment system with Hyundai describing the materials used in the cabin as eco-friendly.
Expect Hyundai to drop more details of the Ioniq in the coming days.
[Source - AutoBlog]