Hyundai India has announced that it has produced 8 million vehicles. The company has achieved this milestone within nineteen and a half years. The celebratory unit was the new facelifted Hyundai Creta that was launched just last month.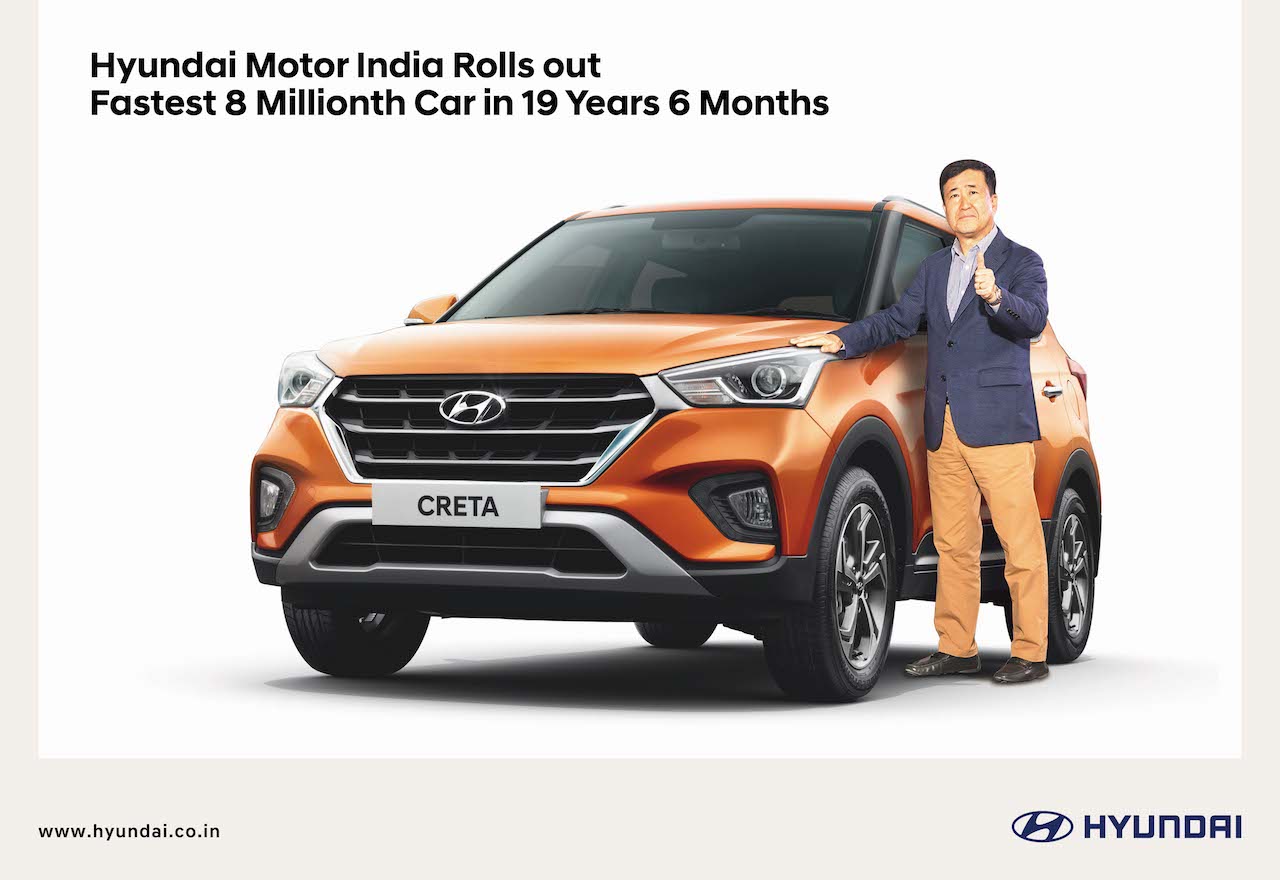 Hyundai started producing cars in India in 1998, beginning with the Hyundai Santro. Its first millionth car, which it rolled out seven and a half years later, in 2006, was also the Hyundai Santro. The following production milestones took notably lesser time, as seen in the table below:
1 Million
2006
7 Yrs 6 Months
2 Million
2008
2 yrs 7 Months
3 Million
2010
1 Yr 9 Months
4 Million
2012
1 yr 7 Months
5 Million
2013
1 Yr 6 Months
6 Million
2015
1 yr 7 Months
7 Million
2016
1 Yr 5 Months
8 Million
2018
1 yr 7 Months
Total
19 Years 6 Months
Hyundai produces vehicles in India in Chennai, Tamil Nadu. The first plant here was commissioned in 1998, and the second plant followed in 2008 for a cumulative production of 7,00,000 vehicles a year. The vehicles produced in India serve both domestic and export markets.
Hyundai commenced exports of India-made vehicles beginning with the Hyundai Santro in 1999. The first lot comprised only 20 units, and it was shipped to Nepal. By now, the company has exported 2.7 million vehicles. Currently, around 88 countries across Africa, Middle East, Latin America, Australia and Asia-Pacific import Hyundai vehicles from India.
Hyundai sells A-, B- and C-segment models in India. Its line-up includes nine models: Hyundai Eon, Hyundai Grand i10, Hyundai Elite i20, Hyundai i20 Active, Hyundai Xcent, Hyundai Verna, Hyundai Creta, Hyundai Elantra and Hyundai Tucson.
Later this year, a new entry-level hatchback codenamed Hyundai AH2 will join the line-up, possibly reviving the iconic Hyundai Santro nameplate. Next year, the South Korean automaker will enter the sub-4 metre SUV space with the Hyundai Carlino. The launch of these high-volume models should boost the production substantially. Hyundai will create another production milestone next year by assembling the Hyundai Kona Electric from CKD kits, its first EV here.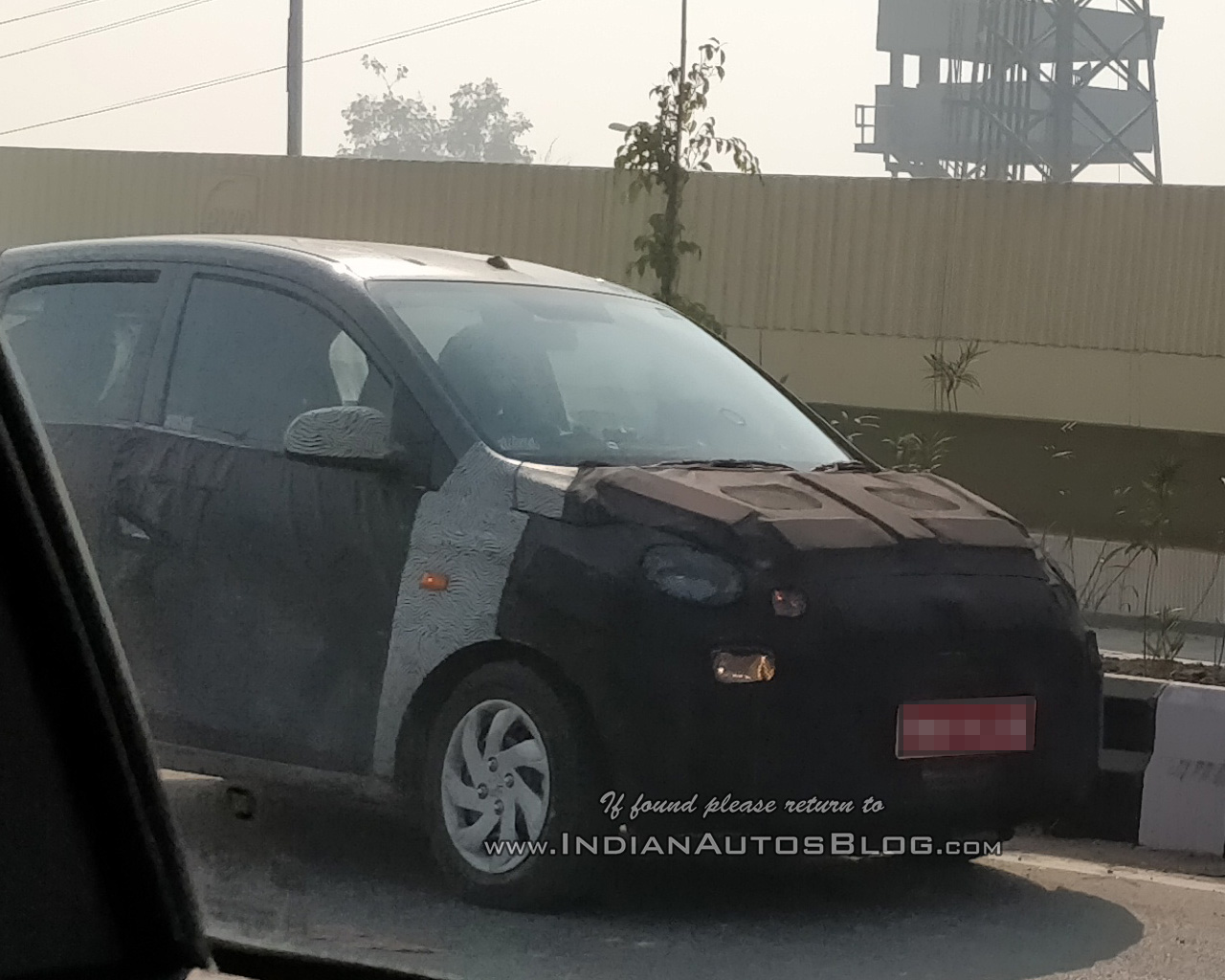 Also See: 2018 Hyundai Creta vs 2015 Hyundai Creta - Old vs New
Hyundai targets to produce its 10 millionth vehicle in India in the first half of 2021.