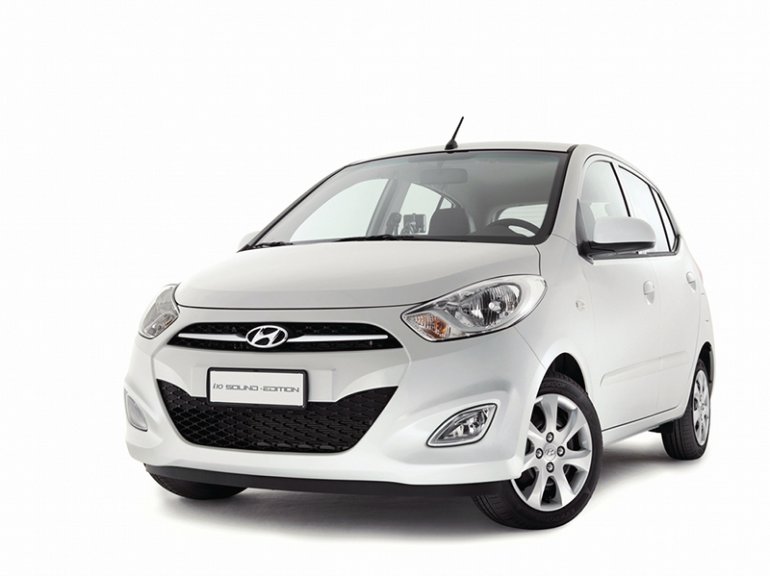 Hyundai Motor India Limited today evening announced an investment of USD 300 million for setting up a flexible engine plant and a new press shop inside the premises of the existing manufacturing facility in Sriperumbudur, Chennai.
A memorandum of understanding (MoU) will be signed with the Government of Tamil Nadu on 5th November 2012, the press release notes.
The press release points out specifically that the flexible engine plant is to offer customers diesel engine options across segments "in the near future." Hyundai officials in the past have confirmed a diesel option on the next generation i10. This announcement could mean cars smaller than the i10 could get diesel power in the future, however that is yet to be confirmed.
Hyundai would need a fully localized diesel engine like the one Renault-Nissan have (K9K) to price its upcoming products well and boost revenues over time. Currently Hyundai sources diesel engines from Korea for the i20, Verna, Elantra and Santa Fe models. The diesel engines used in India range from 1.4L to 2.2L in displacement.
For a start, we expect to see Hyundai localize the 1.1L CRDi 75PS 3cyl diesel engine, launched on the UK market i20 Blue Drive variant, for application on the next generation i10 (Code - BA) currently undergoing trials and perhaps use the same engine on derivatives of the i10 platform. A successor to the Accent is long overdue, in our opinion. A sub-4 meter sedan on the new i10's underpinnings with either the new 1.1L engine, or the i20's 1.4L engine could give the Accent nameplate a second life full of joy!
Mr. Bo Shin Seo, Managing Director, Hyundai Motor India Limited -
This investment will help us meet the growing demand of diesel vehicles in India and reduce the waiting period.
Now that a diesel engine plant is ready, here are the products we're waiting to see roll out Chennai with shiny new diesel motors in the next 2-3 years -
All-new i10
Notchback on the i10 platform branded Accent
Mini SUV in the sub-4 meter category - and introduce the 'ix' name in India (EcoSport slayer)
MPV based on the HND-7 Hexa Space Concept (Ertiga rival)
Next generation i20 (Code - IB)
Facelifts for the Elantra, Eon and Verna
Hyundai's announcement for a new diesel engine plant was inevitable as the market continues to strongly favor diesel cars.