Along with the Hyundai i30 Fastback, Hyundai Motor unveiled the Hyundai i30 N on Thursday. Here are the hot hatch's live studio images, courtesy L'argus.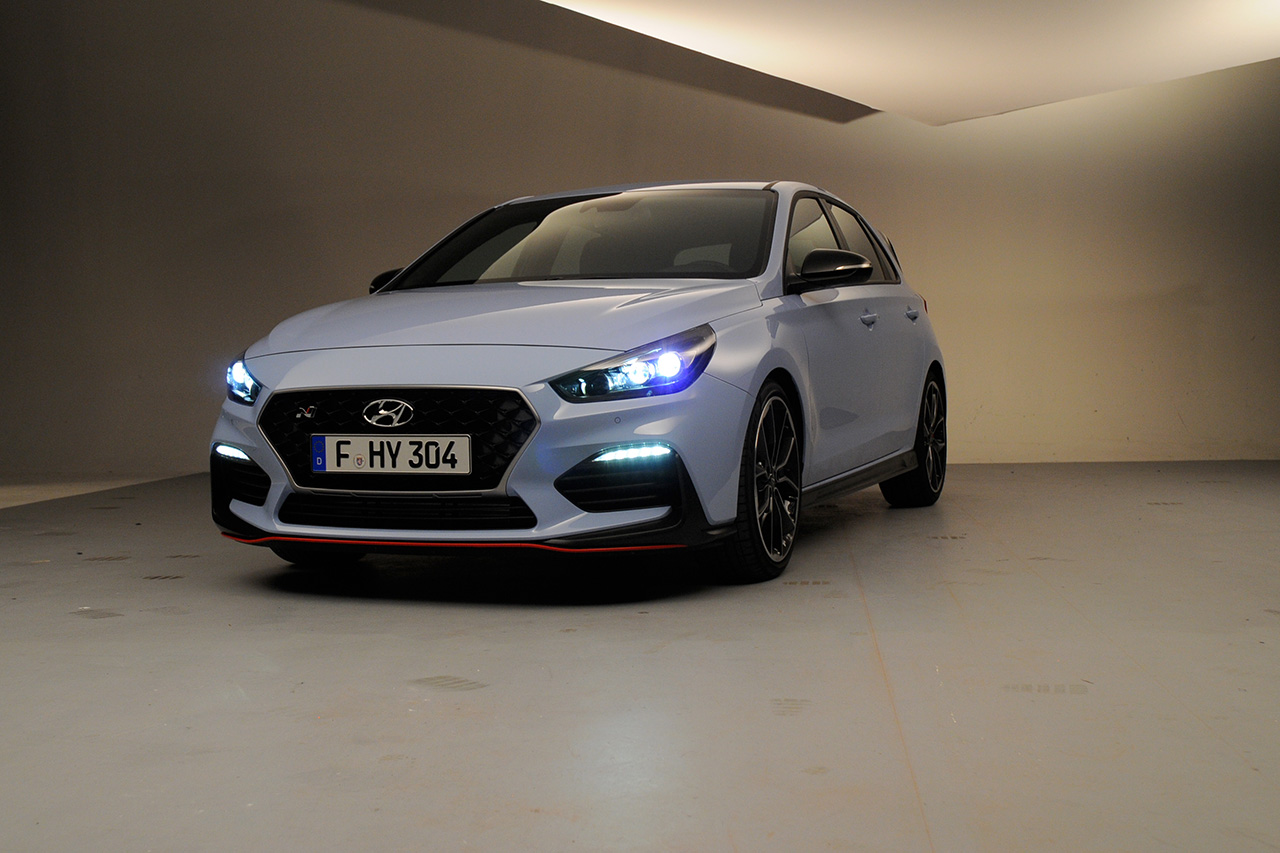 The Hyundai i30 N is the company's first road-going car under the 'N' line-up. Aimed squarely at the VW Golf GTI, the Hyundai i30 N gets a number of exterior enhancements over the regular hatchback. Aggressive bumpers, darkened headlamps, 19-inch wheels, glossy black rear spoiler with a triangular stop light and double muffler exhaust are among the key exterior modifications. 'N' branding is present on the Cascading grille and the red brake callipers.
Hyundai has made performance-centric changes inside the car too. The Hyundai i30 N features an exclusive N steering with drive mode selector. The driver can choose from Normal, Sport and Eco modes from the left side of the wheel or N-mode or a customised setting from the right side. There's a dedicated button for engaging the rev matching control system above the N button. The electronic instrument cluster is optimally designed for performance driving. The rev-counter and the speedometer sports a unique design with the latter's red zone changing as per the driving performance and engine's oil temperature.
The Hyundai i30 N is powered by a 2.0-litre turbocharged petrol engine that produces 250 PS and 353 Nm of torque. There is an option for a Performance Package wherein the output increases to 275 PS. A 0-100 km/h sprint takes just 6.1 seconds (275 PS)/6.4 seconds (250 PS).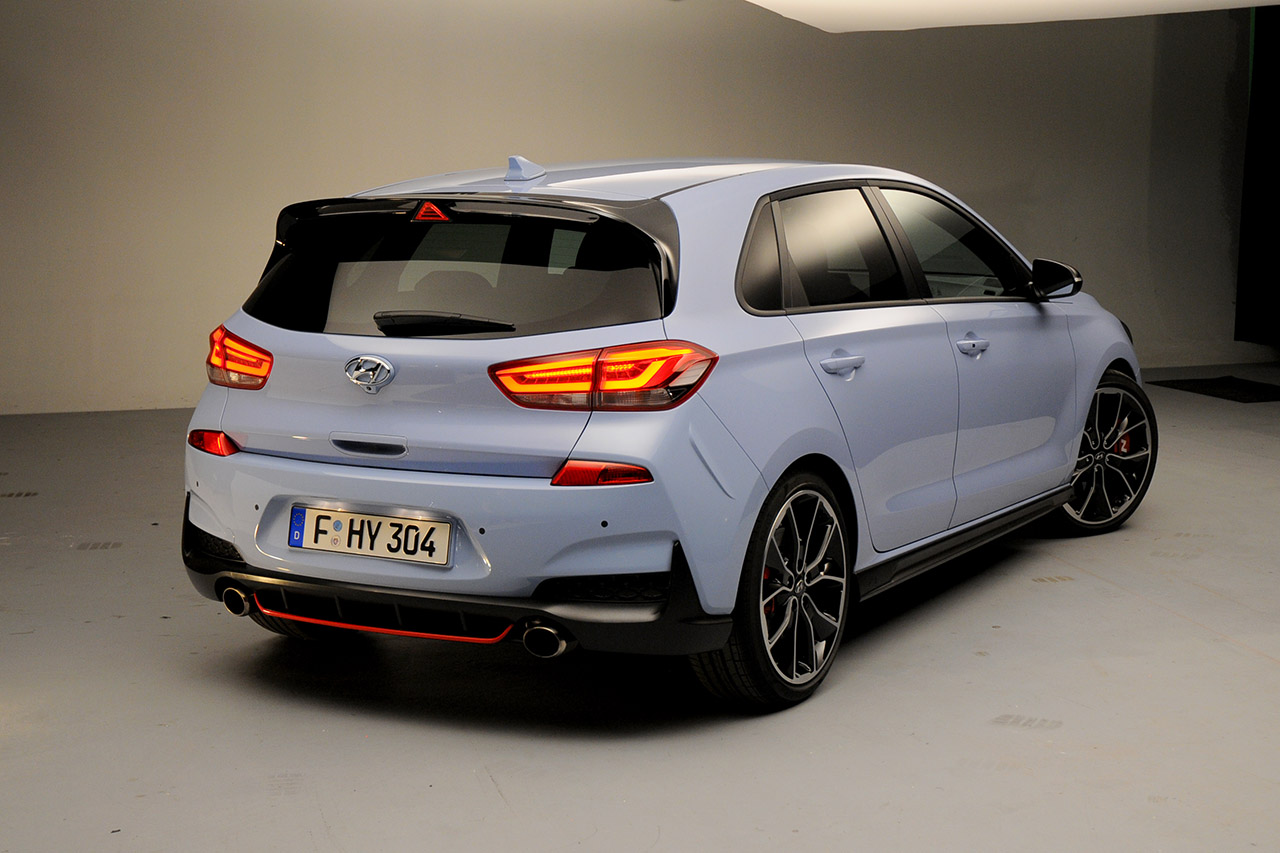 Also Read: Hyundai i20 N with 201 hp 1.6 T-GDI motor in the works
Irrespective of the engine version, the car maxes out at 250 km/h. Power is sent to the front wheels via a 6-speed manual transmission. The Performance Package adds exclusive 19-inch Pirelli P-Zero Hyundai N tyres, unique red N brake calipers, larger brake discs (18-inch - front/17-inch - rear), Electronic Limited Slip Differential (E-LSD) and Variable Exhaust Valve System.
The Hyundai i30 N is on sale internationally from later this year. Production will commence in Nosovice, the Czech Republic in September.
[Image Source: L'argus]