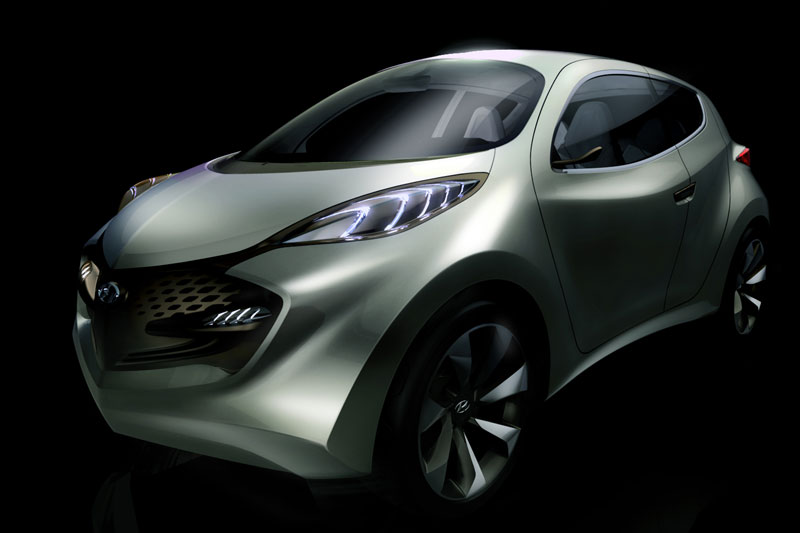 As Hyundai transfers a major chunk of i20 production to Turkey, we're not confident if the ix-Metro will call the Chennai plant its home. Nevertheless this is a new Hyundai and anything under the 'i' convention is eye candy and is fit to go on our front page.
You don't have to wait very long to see live shots as the Frankfurt Motor Show which starts in less than two weeks from now, will have the Hyundai ix-Metro on display. The name Metro has already been taken by someone else and reports say this car will don the ix25 tag.
Sweet.
Autoweek says this model will use the i20's architecture and is among the nine new Hyundais that arrives in 13 months, starting from October 2010.
Press release and more images expected on press days at Frankfurt. We'll keep a close eye on this car.
Source - Autoweek