Hyundai had a surprise debut at 2018 Busan International Motor Show this week - the Hyundai HDC-2 Grandmaster SUV concept. The concept previews a new 3-row flagship SUV from the South Korea automaker.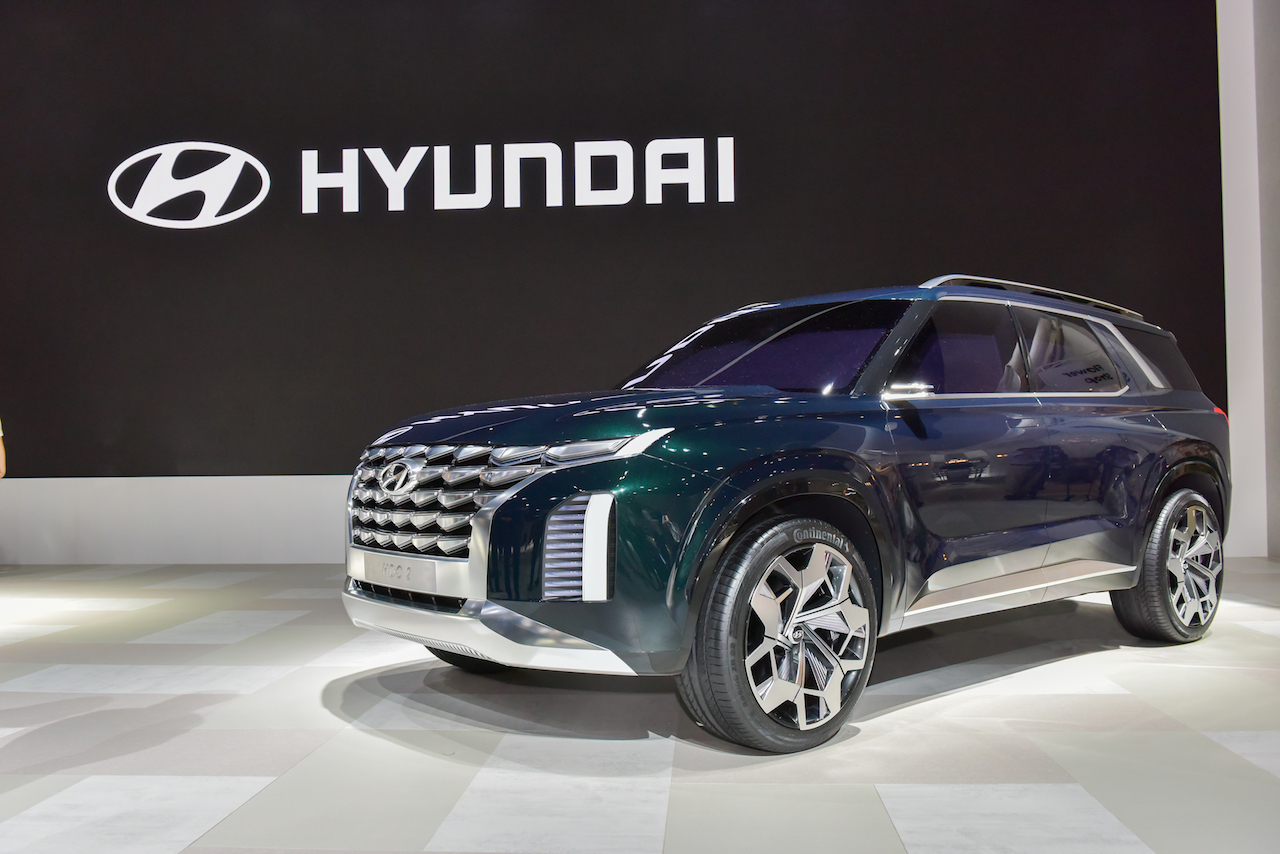 Following the Hyundai HDC-1 Le Fil Rouge concept, the Hyundai HDC-2 Grandmaster SUV is the second model to follow the Sensuous Sportiness design direction. While the first concept showcased the emotive and flamboyant side of the new design philosophy, the second concept proves its versatility. 'Sensous Sportiness' is a perfect nexus of four fundamental elements in a design: proportion, architecture, styling, and technology.
The Hyundai HDC-2 Grandmaster concept is fairly large in size, and it will probably spawn a VW Atlas (VW Teramont) rivaling SUV targeted at North America and the Middle East. The design incorporates the latest interpretation of the signature Cascading grille, large alloy wheels, and door handles that sit flush with the bodywork. At the rear, the odd-looking long vertical tail lamps are reminiscent of the Cadillac Escalade.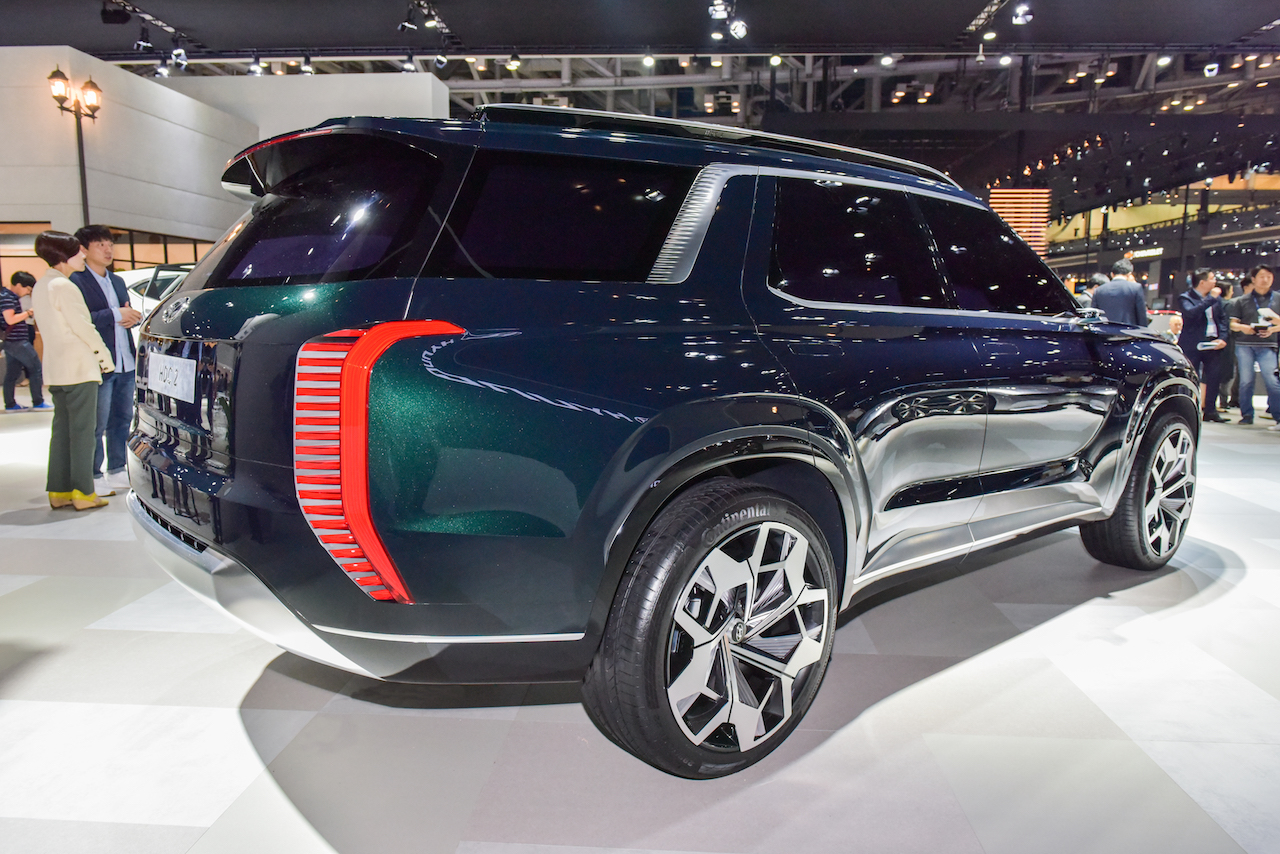 Also Read: 2019 Hyundai Tucson (facelift) with 48-volt diesel mild-hybrid system introduced
Hyundai is yet to announce to the HDC-2 Grandmaster concept's production version. Its production version could share mechanicals with the Kia Telluride concept's production version. The latter is already undergoing road testing.