The Hyundai Grand i10 was launched in India on September 3rd, thus putting a stop to our year's worth of spy shots collection of the hatchback. Or so we thought. Until Indian Autos Blog reader, Mr. S R Vishnuvardan, sent us these images of a left hand drive (LHD) Grand i10 that was testing on the NH47.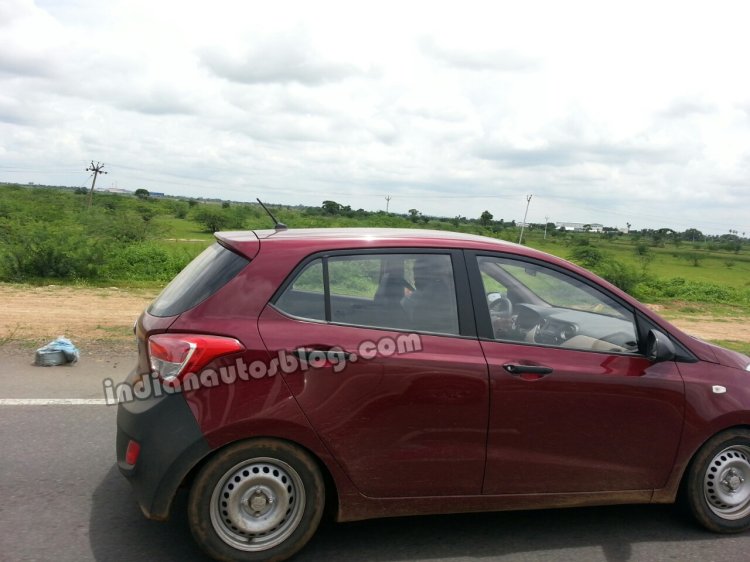 The test mule here is devoid of any badges (apart from the Hyundai logo) and thus it is pretty much impossible to tell whether it is a petrol or a diesel. Thanks to the steel wheels without covers and the lack of roof rails, we know that it is the base model, Era.
These images are proof enough that Hyundai is planning on exporting the Grand i10, but the question is, to where? Europe is ruled out as Hyundai has announced the 2014 i10 for that market. The new i10 is shorter than the Grand and has some Europe specific changes like a shorter rear door, differently designed rear windows, LED daytime running lights and so on.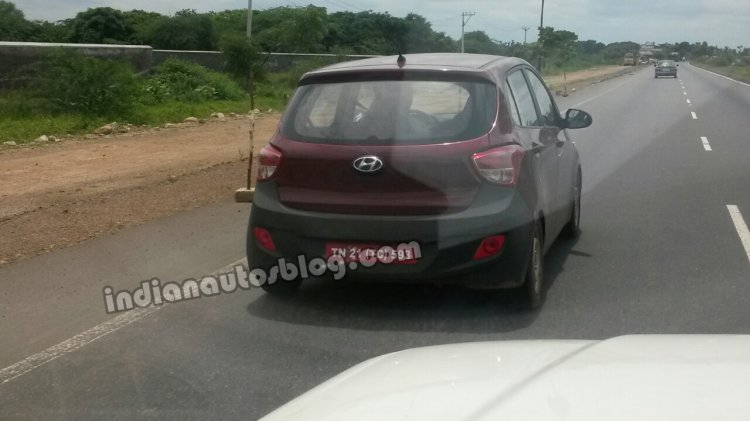 During the launch of the Grand i10, Mr. Rakesh Srivastava, Senior Vice President and Division head (Marketing & Sales) for Hyundai Motor India Ltd. said that the company would use the depreciating rupee to its benefit by increasing exports from 2.4 lakh units last year to 2.6 lakhs units this year.
Mr. Srivastava added that Hyundai would focus on the South African, Latin American and South East Asian countries to increase their export volumes.
Hyundai Grand i10 LHD Image Gallery