It is too early for Hyundai to be testing a facelift of the Genesis.
A Hyundai Genesis sedan has been spotted in heavy camouflage by YouTube user cvdzijden, at a fuel station near the Nurburgring race track in Germany. The Genesis is a relatively new model so a facelift or an update is out of question. It is possible that a new engine is being tested on this mule.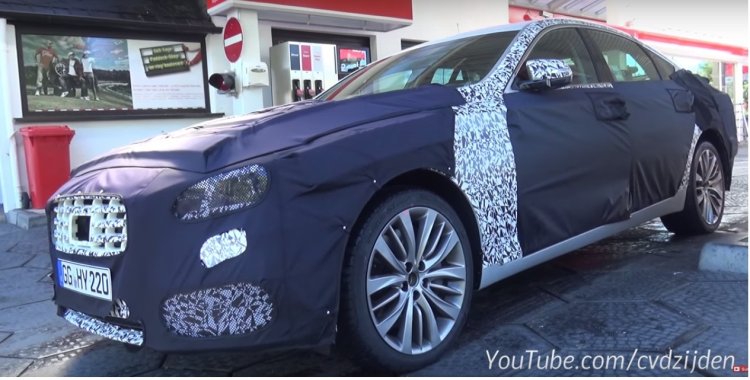 The whine at 0:47 sounds like a turbocharger preceded by the idle clatter, bearing the hallmarks of a diesel engine, but even direct-injection petrol engines are known to produce diesel-like clatter at low rpm so nothing can be said conclusively from this video alone.
The Genesis in North American markets is offered with a 311 hp 3.8-liter V6 or a 420 hp 5.0-liter V8; while the European model gets the sole option of the V6 unit. Transmission duties are taken care of by the 8-speed automatic transmission that drives the rear wheels in lower models and all wheels in the more powerful V8 variant.
https://www.youtube.com/watch?t=63&v=A4YuAcOplvE
[Source: YouTube]