Hyundai has taken the wraps off the stretched version of its luxury sedan, called the Equus Limousine, at the 2014 Moscow Auto Show (Moscow International Auto Salon 2014), which promises to give its closest rivals, the Lexus LS460-L and the Mercedes-Benz S500L, a run for the money.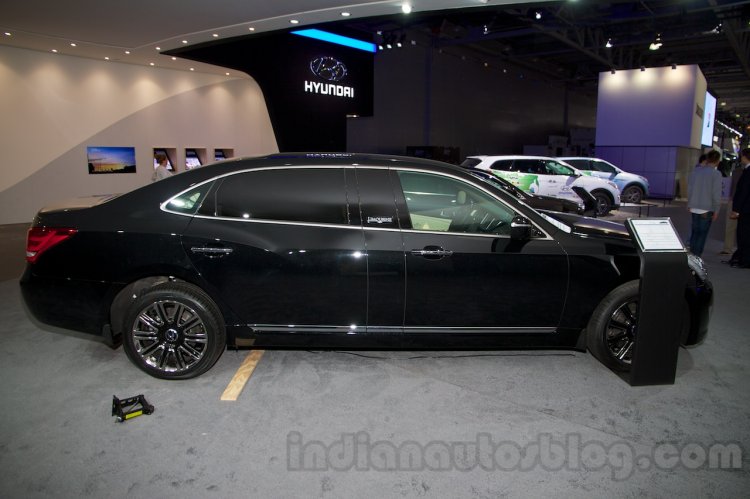 Compared to the standard Equus, the wheelbase of the limo version is extended by 11 inches, bumping up the overall wheelbase at 214 inches. The Equus Limousine differentiates itself visually with a vertical bar grille, a hood ornament, and a thick B-Pillar with "Limousine" badging.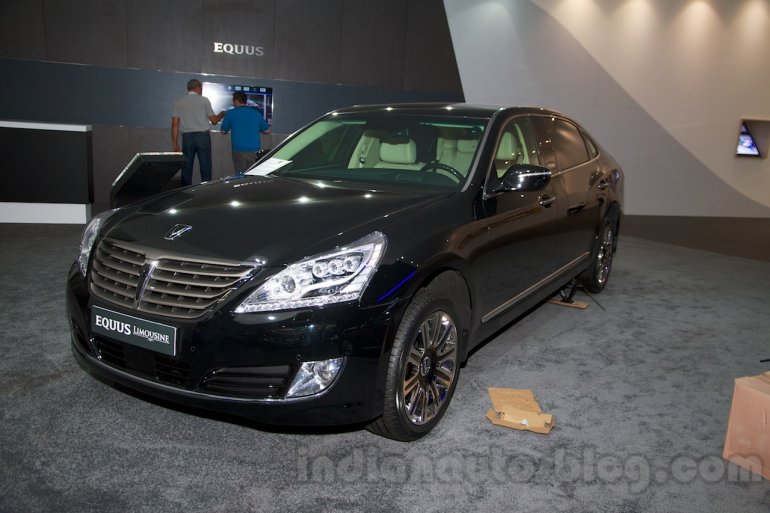 Inside, the Equus Limousine replaces the bench seat of the standard model with two, electronically adjustable seats separated by a large console. The interior features leather upholstery and real wood veneer to further improve the premium appeal of the car.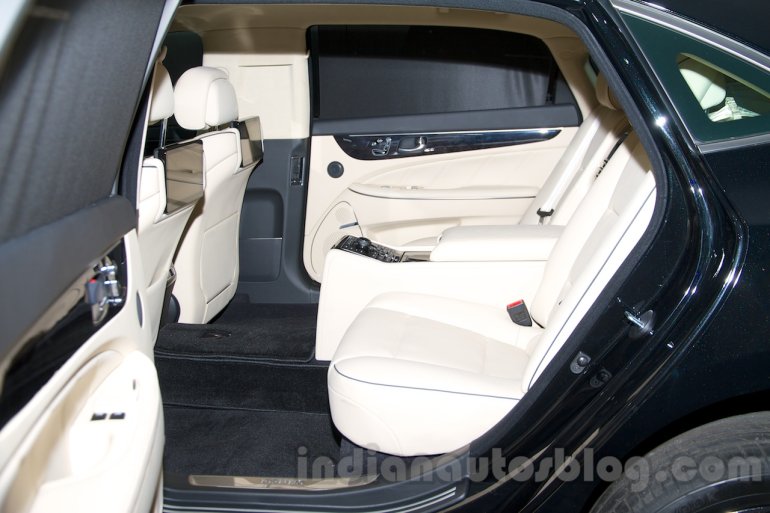 Under the hood, there sits a Tau 5.0-liter V8 petrol engine that produces 430 bhp and 509 Nm of torque. The engine is coupled to an 8-speed automatic gearbox and helps the car reach 100 km/h from naught in 5.8 seconds, before hitting a top speed of 225 km/h. An all-wheel-drive system is fitted standard, to improve traction on wet surfaces.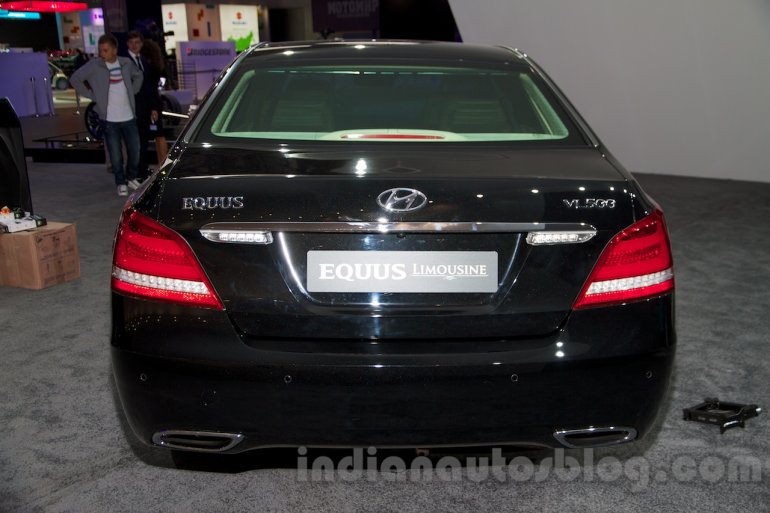 The Hyundai Equus Limousine will carry a base price of 4,040,000 Rubles (INR 68.39 Lakhs) and will be sold in specific countries like Russia and South Korea.