Features sporty body graphics and large alloy rims.
Hyundai showcased a one-off Elantra Sport Concept at the 2015 Bangkok Motor Show, in a bid to further highlight the dynamic sense of the regular variant (which gets the Elantra Sport branding).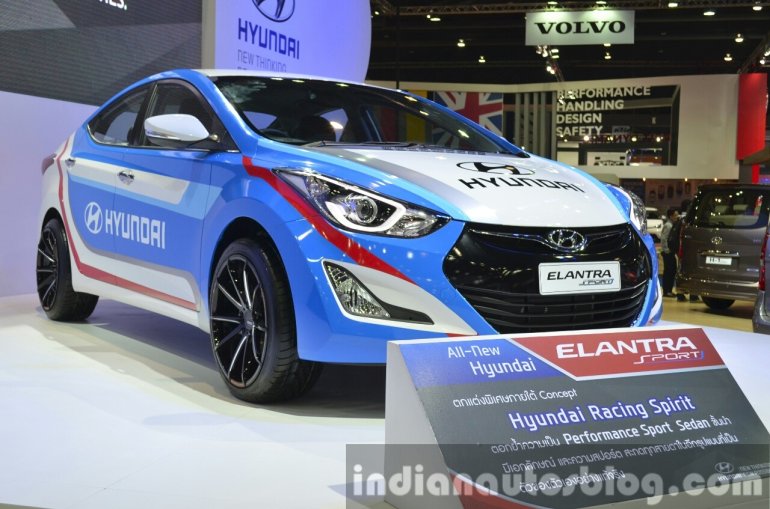 By the looks of it, there aren't any additional fittings, save for the large 17-inch dark rims. It features interesting body graphics with the Hyundai logo on the front and both sides of the car.
The grille is painted completely black to give it an impression of Hyundai's large hexagonal design. Other than the mentioned features, everything remains identical to the top-spec 1.8 GLS Navi variant. Hyundai has not mentioned any changes under the hood. If the concept is based on the showroom model, it should have a 1.8-liter four cylinder motor capable of 150 PS and 178 Nm of torque, paired to a six-speed automatic transmission.