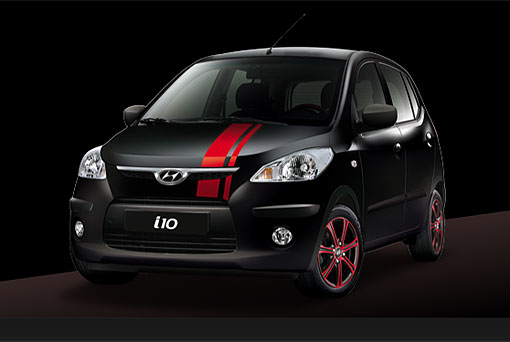 Hyundai has launched attractive colors and graphics on the i10 hatchback in Taiwan recently. The Korean company for a change, isn't talking about how fuel efficient and powerful the Kappa engine is and about its 'nice' interiors with these new additions.
This of course is a limited run model that debuted at a popular music festival in Taiwan. The sporty i10 gets stripes, two-tone cockpit, unique alloys and iPod connectivity feature. There is no change to the powertrain.
In India however, Hyundai isn't showing signs of going beyond small car borders. It could introduce new technology in its Kappa engine at a later date, but that could also be in the interest of fuel economy and emissions. A Hyundai i10 facelift, according to reports, is in the works and should be out by the end of this year.